News

Nintendo of America Head: 3DS Sales Reach 8 Million

posted on

2013-05-01

02:42 EDT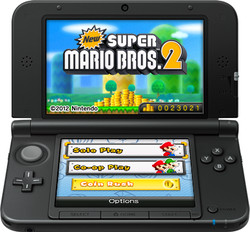 Nintendo of America president Reggie Fils-Aime said in an interview with USA Today in April that about 8 million Nintendo 3DS consoles have been sold in the United States since its launch in 2011. The console's predecessor, the DS, sold 7 million in the same time period.
"That gives us a lot of confidence and a lot of belief that with great content and great experiences, the 3DS is going to be a very healthy platform," Fils-Aime said.
Enterbrain reported in January that 10 million 3DS units have sold in Japan. Nintendo's fiscal year report released on Wednesday puts the total number of global sales from March 31, 2012 to March 31, 2013 at 13.95 million units.
Source: USA Today via Game Memo, Hachima Kikō
---
bookmark/share with:
RightStuf - Anime, Manga and More