News

Fantasista Doll Anime's 2nd Promo, Ad Streamed

posted on by Sarah Nelkin
Animation, story, new cast members previewed from July anime
---
The official website for the Fantasista Doll anime began streaming the second promotional video for the anime on Tuesday, as well as a fifteen-second television commercial. In the videos, Uzume Uno (voiced by Ayaka Ohashi) describes herself as a normal middle-schooler with the special trait of just being normal. However, that was until she makes a contract with 5 girls sealed in cards, and becomes their master. Along with her Dolls, she must fight against adversaries that come to steal the cards. The promotional video also features the song "Ima yo! Fantasista Doll" by Ohashi and the voice actresses of the Dolls.
The promotional video also features many of the show's new cast members:
The new additions will be performing alongside:
Ayaka Ohashi as the budding card master Uzume Uno

Minami Tsuda as Uzume's all-around leader-type doll Sasara

Sora Tokui as Uzume's self-centered princess-type Katia who is always spirited

Chinatsu Akasaki as Uzume's quiet big-sister-type doll Shimeji who is good at cooking and drawing


Akiko Hasegawa as Uzume's taciturn Goth Lolita fashion doll and military otaku Akari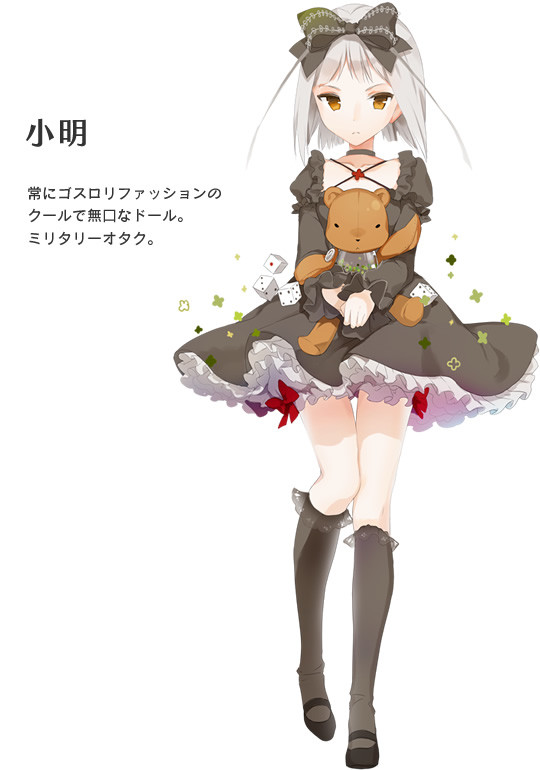 Sayaka Ohara as Uzume's mistress-type doll Madeleine who enjoys doing things for others

Hisashi Saito is directing the anime at the studio Hoods Entertainment from Goro Taniguchi's original concept. Hiromi Kato is adapting Anmi's original character designs for the anime, and Yasuharu Takanashi is providing the music.
The anime will premiere on Japanese television on July 7.
---