News

Sci-Fi Naval Anime Arpeggio of Blue Steel's 3rd Promo Streamed

posted on by Egan Loo
Voice actresses & art for 4 ships & their humanoid incarnations, 3-girl "Trident" group unveiled
---
The official website for the television anime adaptation of Ark Performance's science-fiction naval manga Aoki Hagane no Arpeggio (Arpeggio of Blue Steel) began streaming the third promotional video for the anime on Friday. The video centers around Takao, the Mental Model (physical incarnation in humanoid form) of the ship Takao.
The Arpeggio of Blue Steel - Ars Nova- anime's site also revealed the voice actresses for four different ships (and their Mental Models), as well as main visual art for each:
Manami Numakura
as Takao

Hibiku Yamamura as Haruna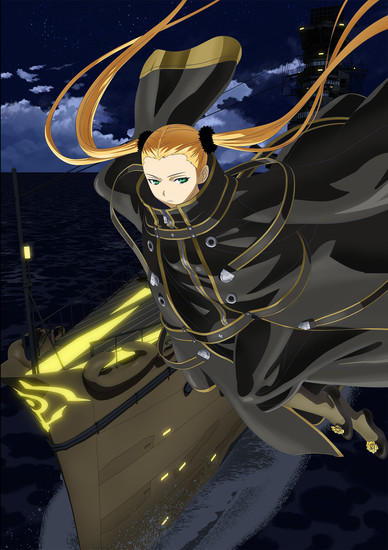 Yumi Uchiyama as Kirishima


Yukana as Kongō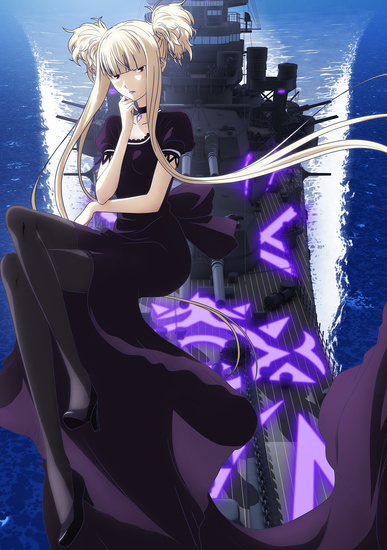 The main female character Iona (as voiced by Mai Fuchigami), Takao, and Haruna are also forming a performance unit called "Trident." The unit, which is named after the three-pronged harpoon of the God of the Sea Poseidon from Greek mythology, will have performances tied to the anime.

Aoshima is making plastic models of the ships in the story, and more product tie-in information will be announced at this weekend's Wonder Festival (2013 Summer). Still more goods will be sold at Comic Market this summer.
In the story, humanity lost much of its developed land due to global warming in the first half of the 21st century. Then, a "Fleet of Fog" loaded with super weapons suddenly appears all over the world. Without the ability to withstand this fleet, humanity was defeated and could no longer travel the seas. 17 years after the devastating naval war, Gunzō Chihaya and his friends somehow commandeer a "Fleet of Fog" submarine named I-401. Together with Iona (I-401's "mental model" or physical incarnation in humanoid form), they take on the "Fleet of Fog."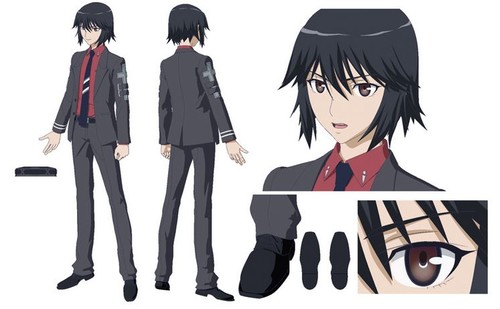 Kazuyuki Okitsu
plays Gunzō Chihaya, the captain of the I-401 submarine. He has a brilliant mind and is usually cool and collected, but sometimes one is able to see him act his age and worry or get irritated.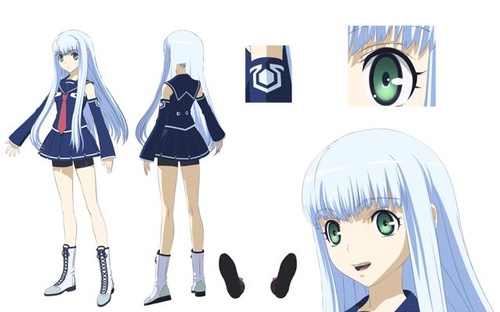 Mai Fuchigami plays Iona, the Mental Model of the I-401 submarine. Unlike the other Fleet of Fog ships, she appears to not have received orders to exterminate humanity from the ocean. She lets Gunzō ride the vessel as its captain, and takes orders from him.
Seiji Kishi (Persona 4 The Animation, Angel Beats!, Devil Survivor 2 The Animation) is directing the anime at SANZIGEN Animation Studio (009 Re:Cyborg, Black Rock Shooter). Makoto Uezu (Devil Survivor 2 The Animation, The Qwaser of Stigmata) is in charge of the series scripts, and Masato Kōda (Monster Hunter & Devil May Cry games) is composing the music.
Source: Famitsu
Images © Ark Performance/Shonengahosha, Arpeggio Partners
Update: I-401's name attribution corrected. Thanks, MrTerrorist. Seven Seas Entertainment will publish the original manga in North America.
---