News

Live-Action Your Lie in April Earns 245 Million Yen to Open at #3

posted on by Rafael Antonio Pineda
---

Makoto Shinkai's your name. (Kimi no Na wa.) anime film sold 852,000 tickets for 1.135 billion yen (about US$11.15 million) over the September 10-11 weekend to maintain its #1 ranking in its third weekend. As of Monday, the film has earned 6.2 billion yen (about US$61 million) and sold 4.81 million tickets after 17 days in theaters. The film has surpassed distributor TOHO's 6-billion-yen (US$59 million) revenue projection for the film, and is now projected to possibly earn over 10 billion yen (about US$98 million).

The live-action film of Naoshi Arakawa's Your Lie in April (Shigatsu wa Kimi no Uso) manga opened on 294 screens on September 10. It earned 245 million yen (about US$2.40 million) by selling 200,000 tickets to rank #3 in its opening weekend. It has outperformed Aozora Yell, another live-action film based on a shōjo manga, by 24.4%. The film is projected to earn 1.5 billion yen (about US$15 million).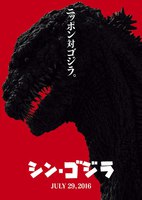 Hideaki Anno and Shinji Higuchi's Shin Godzilla film fell from #2 to #5 in its seventh week. As of September 6, the film sold more than 4.2 million tickets, the highest among all Heisei-era Godzilla films.
As of September 4, The film had earned 6,017,239,800 yen (about US$58.18 million) in the 38 days since its July 29 opening in Japan. Toho launched a limited-time screening run of the film at the Toho Cinema Nichigeki theater — a theater with deep roots in the Godzilla franchise — from September 2 until September 16.

The live-action film of Kazune Kawahara's Aozora Yell (Yell for the Blue Sky) manga dropped from #5 to #9 in its fourth weekend, after maintaining #5 for two consecutive weekends. The film opened on 281 screens in Japan on August 20, and sold 160,000 tickets to earn 197,000,000 yen (US$1.96 million) in its opening weekend.
One Piece Film Gold fell off the ranking in its eighth weekend.
Source: Eiga.com
---