News

Astro Boy: Edge of Time Game Adds 7 Cast Members

posted on by Rafael Antonio Pineda
Miyuki Sawashiro, Tomokazu Seki,Hiroshi Kamiya, more play Osamu Tezuka characters
---
Active Gaming Media revealed seven more cast members over the past two weeks for Atom: Jikū no Hate, the Japanese version of its Astro Boy: Edge of Time digital card game based on the works of manga pioneer Osamu Tezuka. The newly revealed cast includes:
Hiroshi Kamiya as Black Jack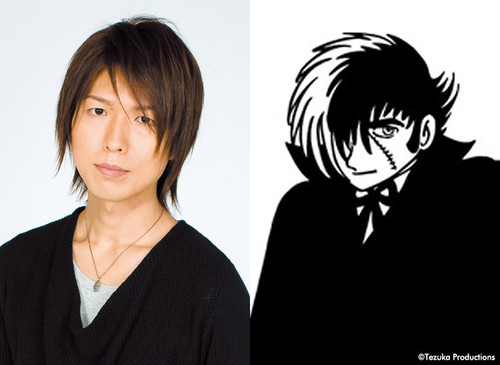 Yūichi Nakamura as Hyakkimaru


Kazuya Nakai as Ambassador Magma


Ryotaro Okiayu as Deadcross


Miyuki Sawashiro as Astro Boy and Atlas



Tomokazu Seki as Professor Ochanomizu


Yu Kobayashi as Dororo


The previously announced cast includes:
Nobunaga Shimazaki as the Male Protagonist

Satomi Satou as the Female Protagonist


Mami Koyama as the Phoenix


Hidekatsu Shibata as Goa


The game's cards will feature Tezuka's characters redesigned by modern artists. For example, Gantz and Inuyashiki manga artist Hiroya Oku provided a new illustration of Tezuka's Magma.
Active Gaming Media launched a Kickstarter campaign for the game in August, but canceled it three days before the campaign ended, with only US$7,255 of its US$50,000 goal. However, the game's parallel crowdfunding campaign on the Japanese Makuake site was successful. DMM will release the game as a free-to-play digital card game for iOS, Android, and PC this spring. Pre-registration began last month.
Osamu Tezuka's son Macoto Tezka is supervising the project. The artists redesigning the characters include:
Hiroya Oku (Gantz, Inuyashiki manga creator)
NekoshowguN (Lollipop Chainsaw character designer)
Satoshi Yoshioka
Hiroshi Matsuyama (president of CyberConnect2)
Hiroaki
Seiichirow Hosokawa (character designer for .hack//G.U. Trilogy, .hack//Roots)
Suda 51 (Goichi Suda, CEO of Grasshopper Manufacture and director of Killer is Dead, No More Heroes)
Sina Faroughi
Juan Fandiño Martín
Chu Yi-Cheng
Composers Akira Yamaoka (Silent Hill series) and Giovanni Giorgio Moroder (pioneer of disco and electronic dance music) are working on the music for the game.
The game will feature an online multiplayer mode and a single-player story mode. The story takes place in The Sprawl, a city that lies outside of normal space and time, where characters from different universes gather in peace until the demon king Goa invades. Players take on the role of a "summoner," who is able to summon "hard light construct" versions of characters they have met in order to fight off Goa.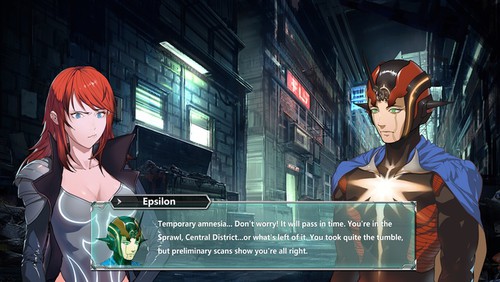 Source: Dengeki Online (tasun), Comic Natalie
---