News

KLab's Magatsu Wahrheit Smartphone Game Has 'Animation Project' in the Works

posted on by Karen Ressler
Promo videos streamed for 2018 game
---
KLab Games opened an official website for its Magatsu Wahrheit smartphone role-playing game on Sunday and announced that the game has an "animation adaptation project" in the works.
The website streamed a promotional video and an animated teaser trailer for the game.
In addition the website posted a 26-minute "video novel" written by Carlo Zen (Saga of Tanya the Evil) and read by Ayako Kawasumi. The story is titled Magatsu Wahrheit: Kimi o Omou (Thinking of You).
Maaya Uchida and Aoi Yuki will play the game's heroine's Percy and Sadie (pictured below), respectively. They will also perform the theme song.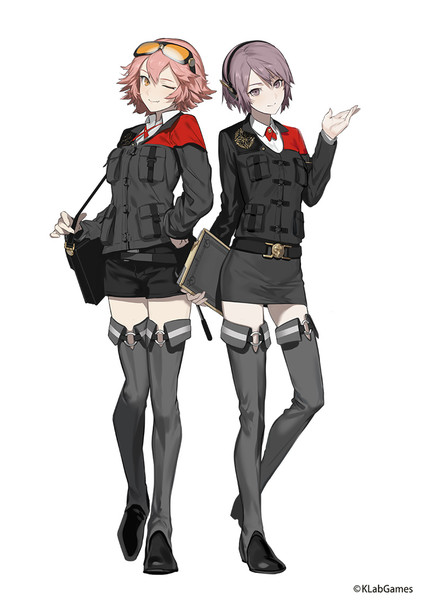 The game's other cast members include:
Rikiya Koyama as Leokadia (Warrior)
Ayako Kawasumi as Roland (Knight)
Toshiyuki Morikawa as Ignats (Priest)
Tetsuya Kakihara as Gerolt (Hunter)
Miyuki Sawashiro as Yasmine (Gunner)
Kousuke Toriumi as Yurgen (Wizard)

The game is slated for this year
Miwa Shōda (Final Fantasy XII) is writing the game's scenario, and Masaru Yokoyama is composing the main theme. Hiroaki Ueno (Resident Evil Vendetta) and Yōko Tsukamoto (Xenoblade X) are both drawing concept art. Third Echoes (Caligula) is the character designer.
The game takes place in a world full of both "Light" and despair. The "Mobile Army Corps" is the only existence able to stand up against the 10 "Lights" in order to keep the world from meeting its end.
[Via Anime Voice lite
---