News

Nintendo Faces Class-Action Lawsuit Over Joy-Con 'Drifting'

posted on by Rafael Antonio Pineda
Lawsuit alleges Joy-Cons tend to input movement commands without user input
---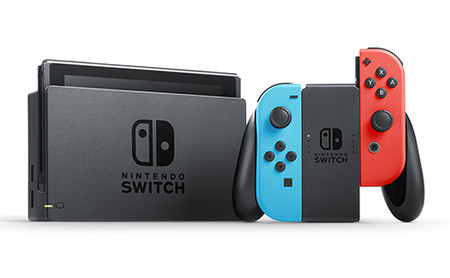 The law office of Chimicles Schwartz Kriner & Donaldson-Smith filed a class-action lawsuit against Nintendo of America in the U.S. District Court for the Western District of Washington on July 19. The lawsuit alleges that the Joy-Con controllers for the Nintendo Switch platform are defective and have a tendency to "drift," or input movement commands from the joysticks to the console without input from the user.
The lawsuit lists complaints from users of the console from many websites, and notes the personal experiences of the lawsuit's lead plaintiff. The plaintiff's left joystick on the Joy-Con controllers that came with his Switch reportedly began exhibiting "drifting" after 11 months of use, and he returned the unit to Nintendo under the console's one-year warranty. After three months of use, the refurbished controllers he received reportedly exhibited "drifting" again. Additionally, the left joystick on the plaintiff's extra set of controllers began to "drift" after 13 months of use. The extra set was no longer under warranty, and both sets of controllers ultimately became unusable. The plaintiff then purchased replacements for the left controllers.
The lawsuit seeks a jury trial, an order to prevent Nintendo from continuing further alleged unlawful business practices, relief through a recall or replacement program, buyback of the devices, damages, and attorneys' fees.
Lawyers Benjamin F. Johns, Andrew W. Ferich, and Alex M. Kashurba are representing the plaintiff in the lawsuit on behalf of all purchasers of the Switch and Joy-Con controllers. Switch buyers in the U.S. who wish to take part in the lawsuit may submit their testimonials on the website for Chimicles Schwartz Kriner & Donaldson-Smith.
The Nintendo Switch console launched worldwide on March 3, 2017, and it sold an estimated 330,637 units in Japan within three days of its launch. Sales surpassed 500,000 units in Japan in four weeks — outpacing Sony's PlayStation 4 over the same time period — and surpassed 1 million units in Japan by June 2017. The console has sold 32.27 million units worldwide as of December 31 last year.
A new Switch model with longer battery life will launch in mid-August in North America, in late August in Japan, and in early September in Europe. Nintendo will also release the Nintendo Switch Lite handheld system on September 20.
Sources: Chimicles Schwartz Kriner & Donaldson-Smith, VG 24/7 (James O'Connor)
---