News

Code Vein Game's 3 New Videos Streamed

posted on by Rafael Antonio Pineda
Behind-the-scenes, boss video, new trailer streamed for September 27 PS4, Xbox One, PC game
---
Bandai Namco Entertainment America began streaming three new videos for the Code Vein post-apocalyptic role-playing game on Tuesday, Wednesday, and Thursday. The first video is a new behind-the-scenes video showing the visual and aesthetic choices of the game developers.
The second video is a trailer highlighting the "Butterfly of Delirium" boss battle.
The third video is a new trailer for the game that debuted at the Gamescom event.
The game will launch in Japan on September 26, and in North America and Europe on September 27 for PlayStation 4, Xbox One, and PC via Steam. Bandai Namco Entertainment announced in July 2018 that the game's release had been delayed to this year. The game was originally slated to launch in Japan in September 2018.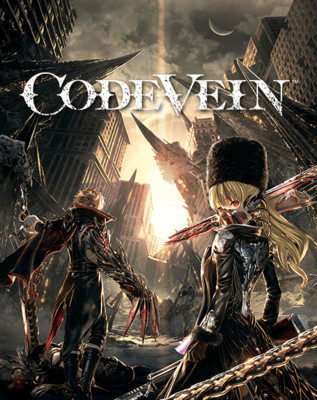 Bandai Namco Entertainment describes the game:
In the not too distant future, a mysterious disaster has brought collapse to the world as we know it. Towering skyscrapers, once symbols of prosperity, are now lifeless graves of humanity's past pierced by the Thorns of Judgment. At the center of the destruction lies a hidden society of Revenants called Vein. This final stronghold is where the remaining few fight to survive, blessed with Gifts of power in exchange for their memories and a thirst for blood. Give into the bloodlust fully and risk becoming one of the Lost, fiendish ghouls devoid of any remaining humanity.
The anime studio ufotable is animating the opening cinematic, and VAMPS are performing the opening song "Underworld."
Kotoni Shiroishi launched the CODE VEIN ‐Memory echoes- manga adaptation of the game in Kadokawa's Dengeki PlayStation magazine in June 2018.
Sources: Bandai Namco Entertainment America's YouTube channel via Gematsu

---
Disclosure: Bandai Namco Rights Marketing, Inc., a wholly owned subsidiary of Bandai Namco Holdings Inc., is a non-controlling, minority shareholder in Anime News Network Inc.
---