JapanFiles.com Releases Sweet Vacation
January 14, 2009 – JapanFiles.com adds up-and-coming Japanese dance/electronic unit Sweet Vacation to its catalog this week! Both the band's first two albums - "Do The Vacation!!" and "More the Vacation!!" are now available for fans of the up-and-coming unit that is already selling out live houses in Japan, Korea, and Thailand.
Sweet Vacation was formed in 2007 by members May (Vocals) and Daichi Hayakawa (Sound Producer, Keyboards, Chorus, Vocoder). Daichi is a longtime Japanese music producer who travels all over the world to make completely new pop music. May is a 19-year-old singer and student who speaks English, Japanese, and Thai.
Their music is primarily pop but heavily influenced by the latest club music with touches of retro new wave and rave. Sweet Vacation's trademark is their unique take on many cover songs, including works by Coldplay, Blur, and Cyndi Lauper.
Check out the video link below for a special English-language introduction from May!
Links!
Sweet Vacation on JapanFiles.com - http://www.japanfiles.com/sweetvacation
Sweet Vacation Official MySpace - http://www.myspace.com/sweetvacationofficial
Sweet Vacation Official Website - http://www.sweetvacation.jp
Videos!
Sweet Vacation - I Feel So Good (w/ May intro) - http://www.youtube.com/watch?v=9KrXOKNowAA
Sweet Vacation - Asobi ni Ikou yo - http://www.youtube.com/watch?v=2fyn5_FZN9c
About JAPANFILES.COM:
Supporting Japanese artists since 2004, JapanFiles.com specializes in MP3 sales and media promotion for Japanese music, with over 250 indie and major bands reaching their USA fans - rock, hip-hop, punk, and techno! All downloads are DRM-free and only 99 cents each!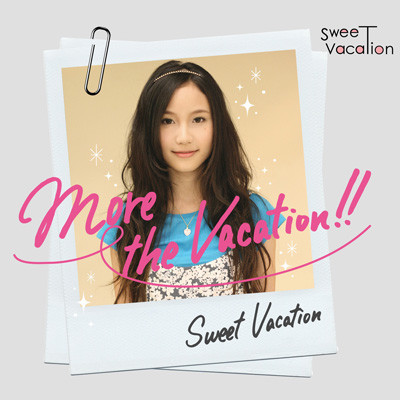 ---