Madman Acquisitions – Supanova Sydney.
Madman is thrilled to reveal some exciting recent acquisitions.

BEN-TO
Every day, an epic struggle rages in grocery stores across Japan - the battle for half-priced bento boxes! Once the discount stickers go on, ravenous brawlers start throwing punches in a knockdown, drag-out war over who gets to take home the cheap eats.
When a young, broke high school student named Sato joins the 'Half-Priced Food Lovers Club', he proves to be a rising talent in the world of insane food fights. But does he have what it takes to become the king of clearance cuisine?
From the director of BLACK CAT comes a very different type of hunger games. Welcome to the world of Ben-To, where chopsticks are lethal weapons, the supermarket is a battleground, and there's nothing more delicious than a deep-fried win.
BEN-TO comes to DVD, Blu-ray and Digital platforms in September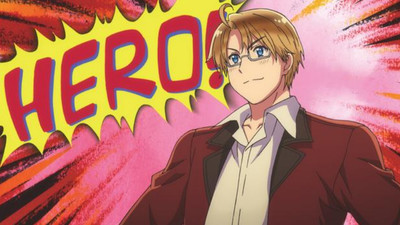 HETALIA Beautiful World (Season 5)
The Allied guys and Axis boys are back in HETALIA: THE BEAUTIFUL WORLD! It's Season 5. As in high-five! And when we high-five, a tiny kitten appears with a wee banjo! And he's playing a song about a cupcake and it's freaking adorable! But then Prussia shows up and yells at the kitten. But the kitten doesn't get sad, because, dude…
Claaaassic Prussia.
HETALIA: THE BEAUTIFUL WORLD will be coming to DVD, Blu-ray and digital platforms from September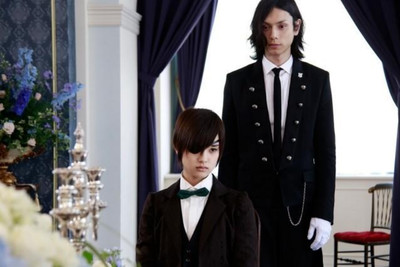 BLACK BUTLER (live-action movie)
A butler named Sebastian. Possessing a wealth of knowledge, unbelievable skills, perfect looks and grace, he is a butler without flaws. If one were to pinpoint any negative thing about him, it would be his troubling personality.
The live action adaptation of the BLACK BUTLER franchise will be coming soon to home video and digital platforms.
---