Interest

Graffiti, Misuse of Piano Cited at K-On Model School

posted on by Egan Loo
Town warns visitors to behave or the campus will be closed
---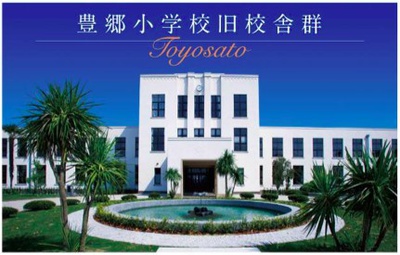 The town of Toyosato posted a notice last Friday about the numerous recent incidents of bad behavior among the visitors and users of the former campus of Toyosato Elementary School — the real-life model for the K-ON! anime's school. In particular, the town in Shiga Prefecture cited the times that the broadcasting equipment and piano in the auditorium were used without permission. The town also reported that graffiti were discovered on the premises.
Toyosato has kept the campus open as a public facility for people to freely use, but the town warned that if these incidents continue, it will consider closing the campus down. The town noted that the campus is highly valued as a cultural landmark since it was designed by the respected architect William Merrell Vories, and it asked visitors to conduct themselves respectfully while there.
Last year, Kyoto Animation modeled the K-On anime's fictional Sakuragaoka High School after the Toyosato campus, which was being repurposed since new school facilities were built. (The former school has since reopened as a public facility.) In the year between May 2009 and May 2010, about 40,000 fans visited the campus, and over 1,000 goods were put on display.
Two guitars, a bass guitar, a cash box with about 290,000 yen (about US$3,500), and 22 figures were stolen from the campus in November. The instruments and the other goods were recovered with an empty cash box two days later in a ditch at a nearby field.
Hyōgo Kenritsu Nishinomiya Kita High School, the alma mater of the Haruhi Suzumiya light novels' author Nagaru Tanigawa and the real-life inspiration for the backgrounds in the anime adaptation, posted a notice against trespassers earlier this year.
[Via Yaraon!]
---