×
remind me tomorrow
remind me next week
never remind me
Subscribe to the ANN Newsletter • Wake up every Sunday to a curated list of ANN's most interesting posts of the week.
read more
Interest

Prince of Tennis' Fuji Has Already Received 8,000 Valentine's Chocolates

posted on by Bamboo Dong

Traditionally, Valentine's Day in Japan has been an opportunity for women to present their crush with chocolates. It appears that this tradition of chocolate gift-giving doesn't just extend to real life loves, though. For years, female fans have sent chocolates to their favorite Prince of Tennis characters. The chocolates are then counted, ranked, and announced to the public via the manga.
This year, it appears that one mystery fan in particularly is very keen on sending hunky tennis genius Shusuke Fuji to the top of the ranks.
Prince of Tennis mangaka Takeshi Konomi tweeted this picture of a giant mountain of chocolates, along with the message,
Thank you very much for sending characters lots of chocolate every year. Some time ago, I got a call from my editorial department that 8000 Fujiya LOOK chocolates had arrived addressed to Fuji-kun. Thank you, but... don't push yourselves, okay?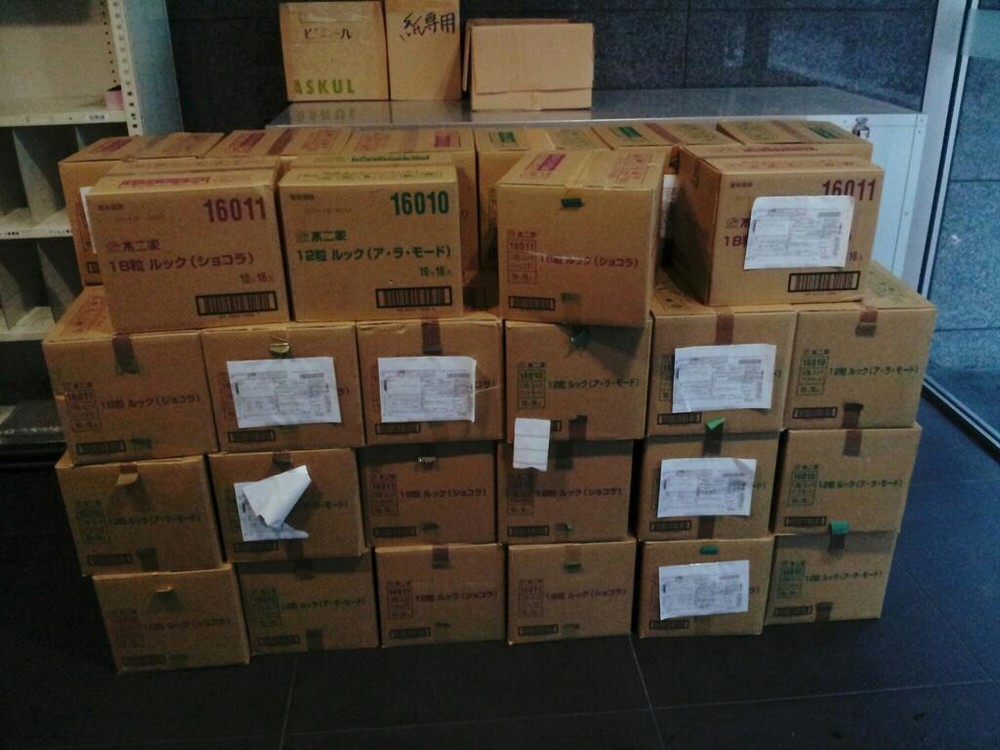 LOOK chocolates are made by confectionery company Fujiya, who happen to share a name with the lucky recipient of all these treats. There's still no word on who... or how many people... sent these chocolates.
For a sense of how high this will push Fuji in the rankings, the 2012 winner, Keigo Atobe, received 9,515 chocolates, while second place Shuichiro Oishi only received 2,055. That year, Shusuke Fuji received 667.
It's anyone's guess as to whether this is a carefully crafted marketing scheme by Fujiya, or just one very, very dedicated fan. Either way, it looks like someone really wants Fuji to take the crown this year.
[Via Hachima Kikou]
---