Interest

App Lets Users Miku-fy Their Smartphones

posted on by Chris Nishijima
Hatsune Miku application available for iPhone and Android.
---
Piapro has announced this week that they will be undertaking the development of two separate Hatsune Miku applications for Android and iPhone. While the apps are not available for download yet, Piapro has decided to give us a sneak peek at what the two will look like.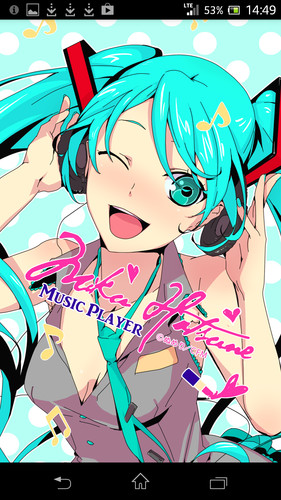 First, the Android application will contain a Hatsune Miku Music Player application. Through this application, users can make playlists as well as add album art and song information. The player will be done up in a color scheme fitting that of the Vocaloid popstar and will greet you with her smiling face whenever you decide to open it.

The iPhone version of the application will allow its users to give their phone a special Hatsune Miku motif. The application comes complete with the ability to change your icons into the most adorable mini Miku icons you've ever seen.


More details will be posted on Piapro's blog as the application reaches release. No official distribution date has been announced as of yet, but you can keep an eye out for one on the official Miku Mobile webpage.
[Via: Piapro.]
---
this article has been modified since it was originally posted; see change history