×
remind me tomorrow
remind me next week
never remind me
Subscribe to the ANN Newsletter • Wake up every Sunday to a curated list of ANN's most interesting posts of the week.
read more
News

4Kids Reports US$3.5-Million Loss in 1st Quarter 2010

posted on by Crystalyn Hodgkins
New TV block to be Japanese-oriented; at least 12 properties added this year
---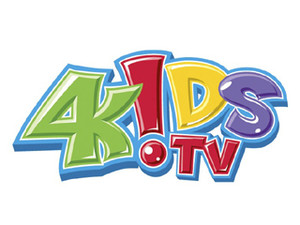 The American licensing and distribution company 4Kids Entertainment released its report on Monday for the quarter ending on March 31. The company reported a net loss attributable to 4Kids of approximately US$3.5 million, compared to a net loss of approximately US$2.0 million during the first quarter of 2009.
During 4Kids' quarterly conference call, Chairman and Chief Executive Officer Alfred Kahn said that this first quarter was "below expectations." Kahn said that 4Kids had budgeted for a loss of US$1.5 million. Kahn cited several reasons for the more-than-projected loss during the conference call, saying television and internet advertising revenues were less than projected, and delays in production of animated content resulted in extra costs. Expanding upon the latter reason, Kahn said that 4Kids has "signed up a number of new shows that are going to be localized but ... a number of the materials coming from our licensor have been delayed and those materials were the things necessary to start the dubbing and ... localization processes."
4Kids' net revenue for the quarter was approximately US$4.2 million, compared to US$9.3 million for the first quarter of 2009. Chief Financial Officer Bruce R. Foster said that part of the decrease from 2009 was a result of decreased international broadcast sales from the Dinosaur King and Yu-Gi-Oh! television series, down US$0.8 million and US$0.2 million respectively, and a "decreased revenue from the Pokémon movie of approximately US$0.1 million." However, on the expense side, Foster said that due to decreased personnel-related costs and decreased advertising and marketing costs, the expenses decreased approximately 41 percent to US$7.1 million for the quarter as compared to the same time in 2009.
Kahn said he was encouraged that revenue for the Yu-Gi-Oh! franchise had increased more than 10 percent from this time last year, and noted that 4Kids is "working on a number of Yu-Gi-Oh! 10th anniversary incentives to continue our support and promote the brand."
Rebranding of The CW's Saturday Morning Block
Kahn confirmed during the conference call that 4Kids will be
re-branding
its five-hour Sunday morning block on The CW network for the 2010-2011 season, and one of the new shows as a part of that initiative will be
Dragon Ball Z Kai
. 4Kids previously
announced
in April that it would air Dragon Ball Z Kai on The CW network, and also noted a tentative title for the new block, "Toonzai." According to Kahn, the new brand will be "a Japanese bent block." Kahn noted that other Japanese blocks on American television did well, citing the former
Toonami
block on
Cartoon Network
as an example. Kahn said that 4Kids will "be announcing some additional Japanese content which we believe will enhance our block and garner improved ratings as well as give us additional opportunities in the licensing area." He added that based on "the history of our business, we ... have obviously made very significant amounts of money by bringing in some wonderful Japanese properties."
At Least 12 New Properties to Be Introduced This Year
Kahn also said that 4Kids will be showing at least five new properties at a licensing show in Las Vegas in June, and "obviously, when all is said and done for 2010, we will be introducing a minimum of 12 new properties." Of these 12 properties, eight will be "children's licenses" under 4Kids Entertainment, and four will fall under 4Kids subsidiary 4Sight Licensing Solutions, which will "develop licenses to a broader spectrum of demographies and not necessarily children." Kahn did not specify how many of these titles will be Japanese-animated.
Kahn had said in March that "4Kids needs to return to its roots as a licensing and merchandising company [that] specializes in bringing wonderful Japanese programming and merchandising to the rest of the world."
Possible Delisting from New York Stock Exchange
During the conference call, Kahn also remarked on the recent
warning
from the New York Stock Exchange regarding delisting, saying that if delisted, the company shares "would trade on pink sheets." Kahn also mentioned the
interest
from a third-party company to acquire 4Kids, saying that 4Kids would be in contact with the company after the conference call.
At the end of the conference call, Kahn said that if 4Kids can "get meaningful revenue contributions" from one or more of its new properties, and produce profits from internet and network advertising, then "the company should and will begin to return to profitability."
4Kids' past and current anime licenses have included Pokémon, One Piece, Tokyo Mew Mew, Kirby: Right Back At Ya!, Sonic X, Yu-Gi-Oh!, Shaman King, and Dinosaur King. The company announced in March that it had licensed the Japanese/Korean animated series Tai Chi Chasers (Tai Chi Senjimon).
Source: Seeking Alpha
Thanks to dynasore for the news tip.
---