News

Manga Aggregator Site Hosts Removed Scans Again

posted on by Gia Manry
Formerly removed titles, licensed in North America, reappear on aggregator
---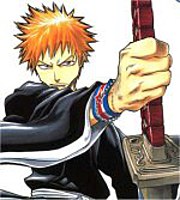 The website Manga Fox, which aggregates English-translated scans of manga series, has resumed hosting scans of Viz Media titles such as Bleach and Naruto, despite having removed these and several hundred other titles in June after the formation of an anti-manga piracy coalition. Some series had been also removed at the behest of the groups who had scanned and translated them.
The removal was announced on June 17; according to the site's listings, then-new chapters of Naruto and Bleach were added on June 18 and June 25, respectively.
Some of the titles originally removed remain unavailable on the site with notices that the titles are licensed, including Yen Press' Black Butler (Kuroshitsuji), Viz Media's Skip Beat!, Vertical Inc.'s Black Jack, and Tokyopop's Battle Vixens. However, other titles licensed by each of these publishers are available as of this writing.
MangaFox is owned by a company called Hangzhou NOEZ Technology Co., Ltd., who claims that MangaFox ranks "within Alexa's top 2,000 sites worldwide with over 1,000,000 daily visitors and 400,000 registered members." Hangzhou NOEZ is based in Hangzhou, China, although it was originally founded in New York. NOEZ owns or owned several other anime- and manga-related sites, including one dedicated to streaming anime episodes, one featuring both anime and manga to download, and a social networking site for anime fans.
Source: Robot 6
---