News

4Kids Files for Chapter 11 Bankruptcy (Updated)

posted on by Gia Manry
Distributor's report for shareholders had suggested bankruptcy as possibility in wake of
Yu-Gi-Oh!
lawsuit
---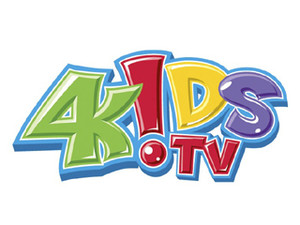 Yahoo! Finance is currently reporting that North American media distributor 4Kids Entertainment has filed for protection under Chapter 11 of the U.S. Bankruptcy Code. Companies who file under Chapter 11 are able to maintain business assets, which may or may not include licenses, in order to attempt to reorganize. By contrast, companies who file under Chapter 7 (as Central Park Media did in 2009) cease to function as a business.
The publicly-traded company had previously stated that it might file for bankruptcy protection after TV Tokyo and Nihon Ad Systems (NAS) filed a lawsuit lawsuit over its Yu-Gi-Oh! anime license. The lawsuit accused 4Kids of underpaying the Japanese licensors and of conspiring with North American anime distributor Funimation Entertainment to hide income from the sale of Yu-Gi-Oh! DVDs in order to avoid paying royalties.
In 2010, 4Kids Entertainment announced that an unnamed third party company was interested in acquiring the company. The company was potentially on the brink of being sold. However, shortly thereafter the company announced a US$3.5 million loss in its first quarter of 2010, and the New York Stock Exchange began the process of delisting the company. No further mention of the potential sale has been made since. Two months later, after more losses in the company's third quarter of 2010, the company's Chairman and CEO, Alfred R. Kahn, resigned from the position.
4Kids currently runs the "Toonzai on CW 4Kids" programming block on Saturday mornings in the United States, and it launched the Toonzaki video-streaming website last September. 4Kids is or has been a licensee for the following properties:
Bratz
Cabbage Patch Dolls
Dinosaur King
Futari wa Pretty Cure
Kamen Rider: Dragon Knight
Magical DoReMi
One Piece
Pokémon
Shaman King
Sonic X
Teenage Mutant Ninja Turtles
Tokyo Mew Mew
Winx Club
Yu-Gi-Oh!
Yu-Gi-Oh! 5D's
Yu-Gi-Oh! GX
Update: Added details on Chapter 11 bankruptcy, background information.
Update 2: Added more background and license information.
---