News

P.A. Works to Animate Tari Tari TV Anime Series

posted on by Crystalyn Hodgkins
---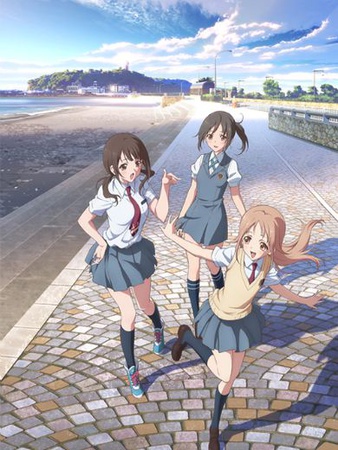 The official website for the Tari Tari television anime series opened on Monday and announced the show's staff and main cast. P.A. Works (Hanasaku Iroha, Another) will animate the series, which is based on an original work by Evergreen. Masakazu Hashimoto (Professor Layton and the Eternal Diva, episode director for Fullmetal Alchemist) will direct the series and handle the series composition. The company Infinite will produce the series. Tari Tari will premiere this summer.
Producer Takayuki Nagatani had revealed the Tari Tari project at his company Infinite in January. He noted then that Akiba's Trip game character designer tanu is designing the original characters of Tari Tari. Nagatani then revealed three images for the series.
The official website additionally announced on Monday that Kanami Sekiguchi (Hanasaku Iroha, True Tears) will adapt tanu's designs for animation and will serve and chief animation director. Shiroh Hamaguchi (One Piece, Hanasaku Iroha, Rosario + Vampire) will handle the show's music.
The show will star Ayahi Takagaki (Heaven's Lost Property's Mikako, Durarara!!'s Erika), Asami Seto (Chihayafuru's Chihaya, Lagrange -The Flower of Rin-ne's Lan), Saori Hayami (Eden of the East's Saki, Bakuman.'s Miho), Nobunaga Shimazaki (Ano Natsu de Matteru's Kaito, Shakugan no Shana III (Final)'s Orobas), and Natsuki Hanae (Ben-To, Kimi to Boku.).
[Via Hachima Kikō]
Image © tari tari project
---