News

Japanese Box Office, November 17-18

posted on

2012-11-25

23:30 EST
Evangelion 3.0 debuts at #1; Lesson of the Evil, Smile Precure stay in top 6
---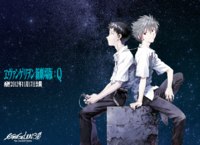 The Evangelion: 3.0 You Can (Not) Redo (Evangelion Shin Gekijō-ban Q) film debuted at No. 1 during the November 17-18 weekend. The film is the third in Hideaki Anno and Khara's four-part remake of Gainax's Neon Genesis Evangelion anime series. The film earned US$14,147,695 on 223 screens for a per-screen average of US$63,443.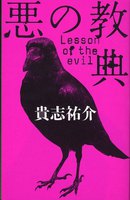 Takashi Miike's (Yatterman, Phoenix Wright: Ace Attorney) live-action adaptation of Yūsuke Kishi's (From the New World) Aku no Kyōten (Lesson of the Evil) psychological suspense novel stayed at No. 2 during its second weekend. The film stars Hideaki Ito (Onmyoji, Sukiyaki Western Django) as an always-smiling and popular high school teacher who is also a psychopath who begins to murder his students. The film earned US$3,087,547 on 309 screens for a new total of US$10,933,620.
Eiga Smile Precure: Ehon no Naka wa Minna Chiguhagu!, the newest movie in the Precure magical girl anime franchise, fell from No. 4 to No. 6 during its fourth weekend. Along with the Smile Precure television anime's cast, Megumi Hayashibara (Evangelion, Ranma ½, Cowboy Bebop, Slayers, Mardock Scramble) voiced a guest role in the newest film. The story has the Cure magical girls journeying through a storybook world. The film earned US$956,812 on 172 screens for a new total of US$8,401,787.
Kenji Kamiyama and Production I.G's 009 Re:Cyborg film fell from Box Office Mojo's chart during its fourth weekend.
Sources: Kogyo Tsushinsha, Box Office Mojo
---
This article has a follow-up:
Japanese Box Office, November 24-25
(2012-12-02 21:30)
follow-up of
Japanese Box Office, November 10-11