News

Pekorosu no Haha ni Ai ni Iku Manga About the Elderly Gets Live-Action Film

posted on by Joanne Mertz
89-year-old
Harue Akagi
pays her 1st lead role as senile mother cared for by son
---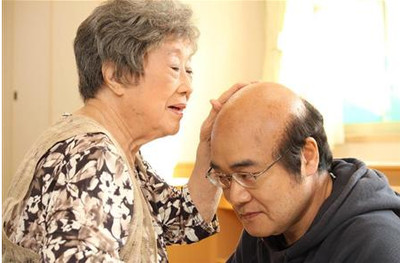 Yuichi Okano's Pekorosu no Haha ni Ai ni Iku manga will receive a live-action film adaptation slated for release this fall. The adaptation will star 89-year-old actress Harue Akagi (Ni Hyaku San Kōchi, Magic Boy) in her first leading role and first film role in 33 years.
Akagi will play a mother afflicted with dementia, and Ryō Iwamatsu (Railways: Ai wo Tsutaerarenai Otona-tachi, Morisaki Shoten no Hibi) will play the son that takes care of her as they pass their days in situations both humorous and heart-wrenching.
Pekorosu no Haha ni Ai ni Iku debuted as a 4-panel comic serialized by the newspaper company Nishinippon Shimbun Company. The publisher released a compiled book volume of the manga in June 2012.
The manga acts as the fictional daily journal of a man dealing with a senile parent, and spreads awareness for problems revolving around care-taking of the elderly. Japan is experiencing a rapid aging of the population and bouts of "care-taking fatigue" among those responsible for the aged.
The crowd-funding platform Motion Gallery began streaming a promotional video for the project in May 2012.
Source: Sankei Sports
---