News

Hitsuji no Ki Manga to End in Evening Next Month

posted on by Sarah Nelkin
Story of former convicts who are moved to seaport town by government is nominated for the Tezuka Osamu Reader Award
---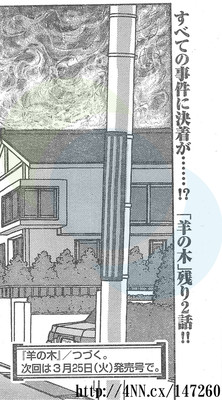 This year's seventh issue of Kodansha's Evening magazine is announcing on Tuesday that Tatsuhiko Yamagami and Mikio Igarashi's Hitsuji no Ki (Sheep Tree) manga will end in the magazine's ninth issue, which is scheduled to be released on April 8.
The manga takes place in a former seaport, where former convicts are sent to due to a government project. However, almost no one in the town knows that the new residents are criminals.
Yamagami and Igarashi began the manga in 2011. Kodansha shipped the fourth compiled volume of the manga in Japan in October. The manga has been nominated for the 18th Annual Tezuka Osamu Cultural Prize "Reader Award."
---