Actress/Voice Actress Maile Flanagan to Appear at Otakon® 2010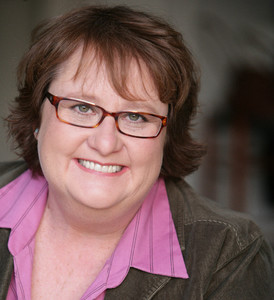 Baltimore, MD (February 11, 2010) – Emmy-nominated American actress Maile Flanagan will be a guest at Otakon 2010. While she has worked on a variety of series (both on-camera and as voice talent), she is perhaps best known to anime fans as the voice of the title character in the popular anime series Naruto. This is her first appearance at Otakon.
Flanagan's acting career started at Boston College in an improv comedy troupe and continued in Minneapolis where she appeared on local stages. She has since flourished in many different live and animated roles.
Notable animated roles include: Naruto, Jakers! The Adventures of Piggley Winks, Back at the Barnyard on Nickelodeon, the upcoming animated-live action feature Cheap As Dirt starring Johnny Depp and animated feature Kung Fu Magoo, Ice Age 3, Final Fantasy, Fish Hooks, iCarly (vo), Chicken Little (pilot), Tom and Jerry: The Magic Ring, Oh Yeah!Cartoons, Toy Warrior and many pilots.
On-camera roles include: Yes Man, 500 Days of Summer, Evan Almighty, The Number 23, The Station Agent, Phone Booth, 61*, recurring on Grey's Anatomy, The Class, and Reno 911!, 3waytv.tv (also writer/producer), ER, The Office, Desperate Housewives, and more.
In her spare time she does theater in LA. Most recently she was in the smash hit Voice Lessons by Justin Tanner with Laurie Metcalf and French Stewart.
Otakon 2010 will be held July 30 – August 1 at the Baltimore Convention Center in Baltimore, Maryland.
ABOUT OTAKON AND OTAKORP, INC.: Now entering its seventeenth year, Otakon is an annual celebration of Japanese and East Asian popular culture, and also one of the largest gatherings of fans in the United States. Otakon celebrates popular culture as a gateway to deeper understanding of Asian culture, and has grown along with the enthusiasm for anime, manga, video games, and music from the Far East. Since 1999, Otakon has been held in Baltimore, Maryland; currently, Otakon is one of Baltimore's few large, city-wide events, drawing over 25,000 individual members for three days each year (for a paid attendance of over 70,000 "turnstile" attendees). Otakon is a membership-based convention sponsored by Otakorp, Inc., a Pennsylvania-based, 501(c)3 educational non-profit whose mission is to promote the appreciation of Asian culture, primarily through its media and entertainment. Otakorp, Inc. is directed by an all-volunteer, unpaid staff – we are run by fans, for fans.
For more information about Otakorp, Inc., see http://www.otakon.com/otakorp/index.asp
For more information and the latest news on Otakon 2010, see http://www.otakon.com/
---
discuss this in the forum (1 post)
|
this article has been modified since it was originally posted; see change history