Ragnarok 2: Legend of the Second Prepares for Beta with an Exciting Line-Up of Events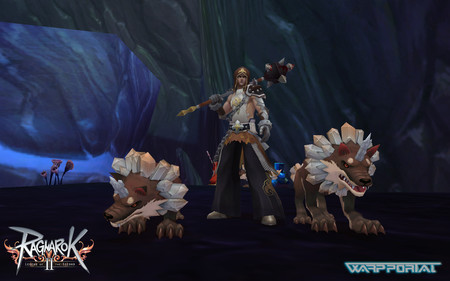 "Ragnarok 2 to join WarpPortal game collective!"
BUENA PARK, Calif. (April 16th, 2013)
– WarpPortal today is announcing an exciting line-up of events to celebrate the Beta testing period for upcoming sequel to their world-renown Ragnarok Online, Ragnarok Online 2: Legend of the Second, starting Thursday,
April 18th- April 22nd.
More Details:
www.playragnarok2.com
.

Event Line Up
1. Double your Fun with Ragnarok and Ragnarok 2!
Players with a Ragnarok 1 account and register for a Ragnarok 2 account on the same WarpPortal account will receive a bonus to both accounts come launch!
2. Save your name!
Reach level 10 with your character during the beta period to have your name saved for commercial service
3. Registration Raffle!
Register for Ragnarok 2 and be entered to win ingame items as well as WarpPortal energy!
4. Facebook Go and Grow
Visit and like the official Facebook and for every Like Milestone reached EVERYONE on the server will win a prize!
5. Welcome Back Beta Players!
All players participating in the Beta will receive 1 free VIP token when they return for the commercial launch!
6. Twitter Trivia
Trivia questions will be posted throughout the beta period, answer them correctly to receive ingame costumes and accessories!
7. Login Event
Accumulate at least 10 hours of logged in time during the Beta period. This will help us keep the numbers close to maximum to let us fine tune the setup for our launch!
8. RO2 and You Make Beautiful Music Together!
We will make all the Ragnarok 2 music available for your enjoyment. Be creative with it, remix it, sing to it, create videos or any other creative endeavor! Post it up on Youtube and link it back to us on Facebook for the community to enjoy!
9. To the Max!
Characters that reach the leveling cap during the beta will be granted Prize packages including leveling power ups when we launch!
10. Special Title for Beta Testers!
Participate in the Beta to receive the "Pre-Historic" special title after commercial service!
11. EXP Surges!
Throughout the beta we will be turning on and off EXP surge events
12. The 15 Khara Mission Challenge
Complete 15 Khara missions during the beta to receive a random Accessory box.
13. Dungeon Challenge
Complete 3 dungeons during beta to receive a 7 day Angel Costume after commercial service!
14. Monster Invasion
Random town invasions will be announced ingame throughout beta!
15. Card Collection MVP
Collect 1 full page of Cards during beta to receive free durational card albums!
16. Try It Now, Get It Back!
Try out unique items from the Item shop, with certain items that will not be available after official launch. After Beta ends we will return all those items to you once we officially launch, so you get these limited items for official service!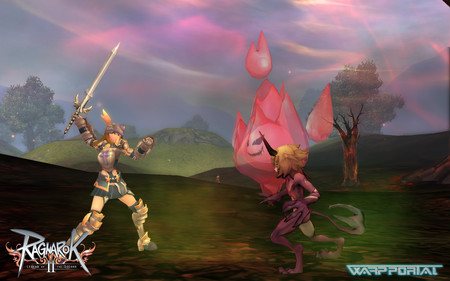 For More Event details or to register for beta:
www.playragnarok2.com
.
About Ragnarok Online 2: Legend of the Second
Ragnarok 2 is a fast-paced, 3d fantasy MMORPG, where friends can make parties, groups can make guilds, the friendly can express themselves, and the powerful can battle for top spots and rewards in coordinated PVP combat. Multitudes of monsters all with unique behaviors and appearance, hundreds of unique equipment to gear the adventurer out with the look and benefits that are just right, await discovery. Customize your look and sound to be the gruff swordsman all the way to the dainty dilettante, and accessorize with costumes that redefine what splendid attire means. Participate in daily activities with the Khara quests, find monster cards to trade with others or give yourself a special edge in combat. Groups can also hunt new and familiar MVP monsters and participate in raids to take on the biggest challenge Ragnarok 2 can offer with friends. Craft and gather to share with friends or to make some zeny on the side. If social activities are more your speed, your look and ability to express yourself has been redefined with Ragnarok 2 to offer you any option one could hope for. Join for free, play forever and become the new
Legend of Ragnarok 2
!
About Gravity Interactive, Inc.
Headquartered in Buena Park (California, U.S.A.), Gravity Interactive, Inc. was established in March 2003 and is the U.S. subsidiary of
Gravity Co. Ltd.
(South Korea, Nasdaq GM: GRVY). Gravity Interactive, Inc. is a world-renowned leader in online game publishing and operates Massively Multiplayer Online Role-Playing Games (MMORPGs) for the North American casual and hardcore gaming markets. The company's flagship title, Ragnarok Online, has over three (3) million North American subscribers (about 50 million subscribers worldwide) and has been joined by other titles
Dragon Saga, Requiem: Memento Mori,
and
ROSE Online
. More information can be found at
www.warpportal.com
.
---