Florida Comics Experience Launches a Local "Comic Con" in Melbourne, Florida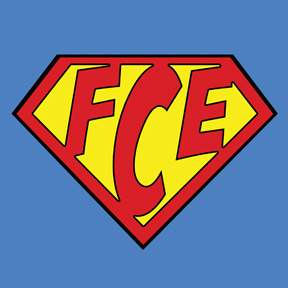 The event, sponsored by local comic store Famous Faces & Funnies, aims to bring a big city comic book convention experience to to locals in August of 2013.
(MELBOURNE, FLORIDA July 22, 2013) Florida Comics Experience, a new one-day pop culture event, will take place Saturday, August 10, 2013 at the Crowne Plaza Melbourne Oceanfront in Melbourne, Florida. The event, sponsored by Famous Faces & Funnies Comics (
www.facebook.com/fffcomics
) and produced by Green Mustard Entertainment (
www.greenmustard.com
), aims to bring local comic book fans together for a day of games, panels, events, guests, and (of course!) comics!
FCE has gathered some amazing comic and media guests for Year One...
From AMC'S The Walking Dead: Michael Koske!
Mr. Koske is an American actor who portrayed numerous walkers on AMC's The Walking Dead, including Callaway. His zombie likenesses have graced the pages of Entertainment Weekly, The Walking Dead Official Magazine, the cover of
The Ultimate Guide to Zombies
,
Rolling Stone Magazine
, and most recently, the cover of
TV Guide
. He has also appeared on USA Network's Necessary Roughness, the movie The Crazies, the Kevin Bacon pilot The Following, and he most recently worked on Hunger Games: Catching Fire, as well as being featured in the independent zombie film, Level 7, to be released winter 2013.
Colorist for Ultimate Comics Spider-Man: Justin Ponsor!
Over his 17 years in comics, Mr. Ponsor has colored books for Marvel, Crossgen and DC/Wildstorm with some of the industry's top talent. At present, he's exclusively working with Marvel on
Guardians of the Galaxy, Infinity and Ultimate Comics Spider-Man, and just recently an arc on Avengers. Past titles include: Uncanny X-Men, Young Avengers, Sojourn, Scion, Wildcats and Danger Girl.

Penciller for the New 52 Aquaman: Paul Pelletier! Mr. Pelletier has been illustrating comics professionally for nearly 25 years. He began his career drawing black and white comics for independent publishers from his home state of Maine, and went on to work for Malibu Comics (Ex-Mutants) and then DC Comics, where he worked on various books like The Outsiders, Green Lantern and The Flash. In 2001, he moved to Tampa to work for Crossgen Comics, drawing the sci-fi series Negation. After the demise of Crossgen, he worked for several years with Marvel Comics on many differing titles, including Guardians of the Galaxy, Fantastic Four, Incredible Hulk and Wolverine. He has recently returned to DC Comics and is now the artist on Aquaman.

Tickets are $10 and can be purchased in advance (www.florida-comics.com/tickets) or at the door.

Additional information, event schedules, and more can be found online at www.florida-comics.com. You can also follow Florida Comics Experience updates on Twitter (www.twitter.com/FloridaComics) and on Facebook (www.facebook.com/FloridaComics).

ABOUT GREEN MUSTARD ENTERTAINMENT: Started in 2001 as Wasabi Anime®, Green Mustard Entertainment, Inc. is an event planning company that specializes in fan-focused entertainment for pop culture conventions. Based in Orlando, Florida, the group (as Wasabi Anime) has made appearances at some of the largest conventions in North America including Anime Expo®, Dragon*Con, Florida Supercon, and Gen Con. Independently, Green Mustard Entertainment has designed a number of conventions including PinUpalooza (a pin-up themed event,) InvaderCON (the Invader ZIM fan convention), and WasabiCon (a multi-genre event celebrating "geek culture; extra spicy"). The staff of grown men and women still read comics and play video games... but do so with the qualifier of "only the ones that don't suck".







---
---