Ragnarok 2: Legend of the Second Unveils the Noel, an All New Playable Race
RAGNAROK 2: LEGEND OF THE SECOND UNVEILS THE NOEL, AN ALL NEW PLAYABLE RACE
"First playable non-human race in franchise history!"
BUENA PARK, Calif
. (September 6th, 2013) – WarpPortal is proud to announce their forthcoming update to
Ragnarok Online 2: Legend of the Second
, titled
NOEL
. This update will introduce the first non-human playable race in the Ragnarok franchise history, the Noel, debuting
September 11th, 2013
. More details on this and other
Ragnarok Online 2
News:
http://playragnarok2.com
"The new options for both looks and play-style options is what I'm most looking forward to,"
states Jason "Heimdallr" Koerperich,
"cute immortal devil-elf children wielding death magic, with a beautiful and tragic story; what's not to love?"
The Noel Update is slated to be released September 11th 2013, and will give players the chance to play the game as the Noel, an Elf-like race. The Noel will begin the game as Alters, using melee attacks as well as area ranged attacks to defend themselves. At level 25 they can choose to become Crecentia, using many of their Alter skills with the addition of debuff skills, or Soul Makers, giving up their Alter skills for death magic, healing capabilities and strengthening buffs.
Noel Preview Video:
http://youtu.be/xveM-_JgFhk
Register to Play on
WarpPortal
Download the Game
Download and Play on Steam
About
Ragnarok Online 2: Legend of the Second
Ragnarok 2 is a fast-paced, 3d fantasy MMORPG, where friends can make parties, groups can make guilds, the friendly can express themselves, and the powerful can battle for top spots and rewards in coordinated PVP combat. Multitudes of monsters all with unique behaviors and appearance, hundreds of unique equipment to gear the adventurer out with the look and benefits that are just right, await discovery. Customize your look and sound to be the gruff swordsman all the way to the dainty dilettante, and accessorize with costumes that redefine what splendid attire means. Participate in daily activities with the Khara quests, find monster cards to trade with others or give yourself a special edge in combat. Groups can also hunt new and familiar MVP monsters and participate in raids to take on the biggest challenge Ragnarok 2 can offer with friends. Craft and gather to share with friends or to make some zeny on the side. If social activities are more your speed, your look and ability to express yourself has been redefined with Ragnarok 2 to offer you any option one could hope for. Join for free, play forever and become the new Legend of
Ragnarok 2!
About
WarpPortal
Developed by world renowned Massively Multiplayer Online Game (MMORPG) publishing giant,
Gravity Interactive
, Inc., WarpPortal is the newest online platform for North American gamers. Users able to utilize a single login-account for multiple game access and manage their online accounts for some of the hottest online titles including
Ragnarok Online, Rose Online, Requiem: Memento Mori, Dragon Saga
, casual games and more. Additional highlights of the site include community forums, online support and the Gateway system-an application that provides users' access to gaming news, community communication and music all from one online application. More information can be found at
http://www.warpportal.com/
The statements made in this press release that are not historical facts are "forward-looking statements." These forward-looking statements are based on current expectations and assumptions that are subject to risks and uncertainties. The Company cautions readers of this press release that a number of important factors could cause this event's actual future results to differ materially from those expressed in any such forward-looking statements. Such factors include, without limitation, product delays, industry competition, rapid changes in technology and industry standards, protection of proprietary rights, maintenance of relationships with key personnel, vendors and third-party developers, international economic and political conditions. The Company may change its intention, belief or expectation, at any time and without notice, based upon any changes in such factors, in the Company's assumptions or otherwise. The Company undertakes no obligation to release publicly any revisions to any forward-looking statements to reflect events or circumstances after the date hereof or to reflect the occurrence of unanticipated events.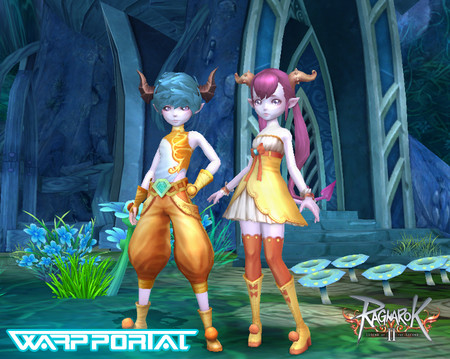 ---