The Gallery
Manga Circles in Japan
by Evan Miller,
Happy new year everyone! I hope that the holiday left you all feeling well-rested and ready to face the new year (as opposed to less attractive alternatives, like waking up in a pool of egg nog with a party hat on).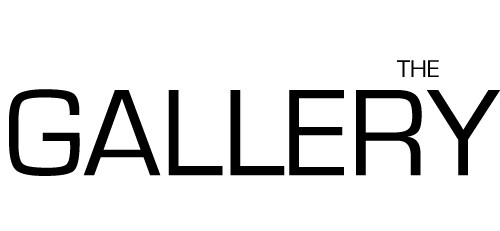 For the first column of 2009, we have something a little different: a glimpse into the world of Japanese manga clubs and circles. These groups not only just a means for manga artists and fans of anime/manga to gather, but can also be a way for artists to network and perhaps get their own break in the world of manga publishing. There are thousands of these groups in Japan, many of which boast a membership with artistic abilities to spare. Although I'm not much of an artist myself, one of these groups took me under their wing when I wandered into their club room one fall afternoon a few years ago...
---

KGMD Ad Board
March isn't a very busy month on most Japanese college campuses. Most universities finish their fall semesters in late January, and students have most of February and March off while their professors help administer the notoriously difficult exams that high school students have to take to enter a Japanese university. However, there is one building on most college campuses that is always busy: the Student Union, where most clubs and smaller organizations (known as "circles") have their own offices. Here, club members and leaders are busy preparing for the huge promotional campaigns launched in April to attract new students to join their ranks.
When I returned to the campus of Kwansei Gakuin University (KGU) last March, the campus was silent with the exception of the Union, which was (as usual) filled with the sound of students practicing instruments. I was here to visit the club room for the KGU Manga Dōkōkai ("club" or literally "same hobby group"), of which I was a member when I was an exchange student in Japan a few years ago. When I made my way to the fourth floor of the Union building, I was happy to see that the club room hasn't changed much: it still looks old, there's still random piles of books and manga in the corner, and the table is still covered with pens, eraser shavings, and issues of many of the latest monthly manga magazines. The only person there is the incoming club president, who is shuffling stuff around the room to make the space look more presentable to incoming freshmen. It isn't long before we start chatting about what the club has been up to, what series are really popular in Japan at the moment, and my job at ANN. Although it has been a long time since I was a member of the Kwansei Gakuin Manga Dōkōkai (abbreviated KGMD), the feeling of just sitting around chatting about anime feels just as familiar as it was when I went to KGU.
The KGMD, which has an unofficial membership around 60-70 people, is perhaps best characterized as a group for anyone with any interest related to the world of anime and manga. The group is not limited to artists; many members are casual anime fans who spend their afternoons in the club room reading manga, chatting, and playing mah jongg with other members (although "I asked them to stop that while the new students are coming through," admits the president). However, club members who can draw manga are instrumental in many of the club's major projects, which include an art show held at the massive four-day school festival held every November and the printing of the club's anthology, Dengaku. The Dengaku, a professionally printed anthology of manga, light novel-esque short stories and one-shot artworks, is printed twice each year and typically runs for more than 150 pages. The effort that goes into the Dengaku is immense, but there's no expectation of profit: distribution of the volumes is usually limited to members, friends, and other clubs who trade their respective anthologies with the KGMD.

Dengaku Covers
One of the club's more unusual claims to fame is the work of club alumnus Katsuyuki Iseda, who still visits the club room and involves club members in his yearly efforts to create his own anime and tokusatsu live-action show from scratch. Iseda's work is by no means an example of great animation (there's only so much one person can do), but his work ethic and efforts to do everything by hand has earned him an online fan following and a seminar featuring his work, which took place last week in Tokyo. Beyond Iseda's work, the school festival and Dengaku, the club holds many of the same social activities that other clubs do. There are about four parties held each year where members descend upon a local eatery, drink, and finish the evening with an all-night Karaoke marathon. When I attended the year-end party when I was in the group, I swore that I had heard every anime and tokusatsu theme in existence by the time I left the Karaoke box - and helped sing half of them.
Today, the club is still in many ways the club I left behind. The club room, which is shared with a tennis club, has a few long tables with benches that are falling apart and large windows that can be opened in the 100+ degree heat and humidity of the summer. It's a place where old manga and video game cartridges are stacked up in no particular order in the corner, and posters from recent anime are hung next to posters that were probably posted on the walls over a decade ago. Although the KGMD web site has a BBS, most club members write messages to other members via the club kairan, a notebook which is left on the table for any member to write in as they please. Older kairans are still kept in storage, which is why it wasn't long before I was able to show the new club president some of my old, terrible looking Japanese writing from when I first joined the club. Unlike many anime clubs in the western world, if the internet were to mysteriously vanish, the KGMD would probably be just fine without it.

The Club Room
There's also a distinct lack of computer use in the construction of the KGMD Dengaku. Many members use stationery geared towards manga, markers, and pencils to create their work. While some members do use computers with their work, most use products like "DELETER" screen overlays to shade and tone their work. Visitors to the club room will often find a few members working on their own one-shot manga, or their submission for the club art show or Dengaku. Stylistically, the range of drawing techniques and styles among members is vast. For example, the 89th Dengaku volume features short, comedic 4-panel manga, short stories, a shōjō manga about a magical rabbit, and a parody of Hellsing where the main character Alucard preaches the merits of Boys Love (BL) manga to an audience of devoted followers.
Of course, fans in Japan do have similarities to their North American counterparts. As we chat about popular anime, the club president asks me if Gundam 00 has a fan following in the United States yet. I say that it's somewhat limited as a fanbase, and that a lot of female fans in the US still gravitate towards the Gundam Wing series. He laughs, and quickly reminds me that Japan is the same: "00 is for the guys... maybe because Wing had so many female fans." We also talk a bit about the internet and fan publishing groups. Although Japan may not have a site like Deviant Art, there is certainly no shortage of Japanese artists who get their work promoted online through membership in fan groups and creator collaboratives - many of which aspire to match the success found by other groups who develop their own novels, manga, and video games.

The Manga shelves
When I left the club room to head off to my hotel, I couldn't help but think of the place of the fans in the current debate over the health of the anime and manga industry. From a business standpoint, things have certainly looked better than they do now. Still, manga and anime clubs around the world have weathered the storm well, and even if interest from the general public wanes, KGU students with a passion for manga will still find a home with the KGMD. That passion has kept the group going for more than three decades, and I'm certain that it will keep it going for decades to come.
---

Art sample from Dengaku
The Kwansei Gakuin Manga Dōkōkai runs a small web page (Japanese only)
here
.
Thanks for reading! We'll back with artist profiles next week!
---
Are you an aspiring manga artist looking for some extra page views? Do you have a friend or loved one who draws extremely good original manga but needs a boost? Don't just sit there! Submit two links to your work, including one original piece (no file attachments please! File attachments will explode into radiant beams of radioactive light), to evan [at] animenewsnetwork dot com, and you could be featured in a future Gallery column!
All images and works © KGMD.
---
discuss this in the forum (12 posts)
|