×
remind me tomorrow
remind me next week
never remind me
Subscribe to the ANN Newsletter • Wake up every Sunday to a curated list of ANN's most interesting posts of the week.
read more
The Gallery
Lincy Chan
by Evan Miller,
Apologies to one and all for the lack of a column last week. We've been pretty busy getting ready for the Tokyo International Anime Fair, which reminds me...
Starting next Thursday March 12th, right HERE(or potentially elsewhere on the site), I'll be blogging from Japan again. Expect more random conbini finds, a bunch of neat insights (or attempts at witty banter) on the upcoming Spring anime season, and much, much more. So pop some popcorn and take a seat in front of your computer monitors, kids: it's going to be EPIC.
On that note: The Gallery may be a bit shortened or delayed during March, but I have a few Gallery-related surprises waiting in the wings for the Japan trip. They'll be worth the wait, I promise.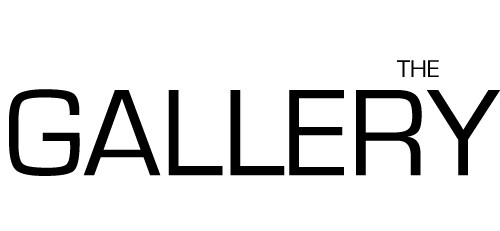 This week's artist has been featured at conventions across the country as a demo artist for the Manga Studio software suite and is also the artist for the two-volume Tokyopop series Rhysmyth. Please welcome...
---


Profile

Color: White - it's innocent and easy to mix with other colors.
Favorite quick lunch: cup noodles
While drawing, I listen to: Cantonese-pop, j-pop, VGM, Anime OST, Hip hop
Guilty pleasure: Cake, any cake with whipped cream on top
Pet Peeve: Parents who don't look after their kids in public places and let them run loose.
When I need inspiration, I go to: Library

Weirdest moment from a Manga Studio demo: a customer kept referring to Manga Studio as "Mango studio."

Chinese Princess
 
For artists who have been struggling to make inroads in the industry for years, it is difficult to describe in words just how gratifying it can feel to land work as a professional after other companies have rejected you. For Lincy Chan, the experience was all the more satisfying considering that she landed a book deal with Tokyopop after her previous entries for their Rising Stars of Manga contest were rejected for publication. "Getting [the stories behind] my drawings across to the readers and having them enjoy it has been tricky for me," admits Lincy, who spent years refining her art style as she also adjusted to life in the United States and the nuances of the English language. Her efforts are reflected in her work, which even Lincy admits has taken on a personality of its own: "I'm still surprised at the transitions in my style from project to project - little things I don't even notice when I'm drawing." After years of hard work, Lincy currently spends almost all of her time on art, but she doesn't seem to mind: she's getting paid to do what she loves and that's all that matters. It seems only fitting that Lincy is helping instruct the next generation of manga artists as one of the demo artists for the Manga Studio software suite. Her road to an art career has been a long one, and she's happy to be an example to others of just how far that road can take you.

My Angel, My Devil
Lincy was born and raised in Hong Kong, where she was exposed to a steady diet of anime and manga from an early age. Like other girls her age, shows like Doraemon and Creamy Mami appealed to her, and it wasn't long before she decided to try drawing herself. Although drawing was fun, Lincy admits that art became a form of competition amongst her friends from time to time. "We all drew our own versions of the characters and competed to see who could draw better," says Lincy, who soon transitioned into designing her own original characters in addition to fan art. As she grew older, her tastes matured, and she soon found herself drawn to Hayao Miyazaki's legendary anime Nausicaa of the Valley of the Wind and Laputa: Castle in the Sky. The rich backgrounds and detailed storylines opened up a whole new world of possibilities to Lincy, who quickly purchased copies of the original Nausicaa manga - even though she couldn't read Japanese. After developing her style further, she started working with friends in junior high and high school with the goal of producing their own manga as an art team. Unfortunately, since each member of the group had already developed their own style, the project never came together. As she finished high school, Lincy's passion for manga and art was as strong as ever, but becoming an artist professionally wasn't a possibility just yet.

Demo Piece
Shortly before she entered college, Lincy and her family relocated to the San Francisco Bay Area. As they adjusted to life in the states, Lincy enrolled at a community college and started coursework for a major in Pharmaceutical Science. However, the sciences didn't hold much appeal for Lincy, and it wasn't long before she switched her major to Accounting. Although she pushed through the coursework for the major, it wasn't long before Lincy realized that there was only one path she really wanted to follow. "Right when I was ready to transfer to a bigger school," remembers Lincy, "I changed my major to Art. I knew that I couldn't deny my strong feelings [about art] anymore." She landed at San Jose State University, where she began coursework for a major in Illustration. Although she was happy to be working with art again, Lincy quickly discovered that the transition to the norms of art education in the USA would be just as jarring. Her professors weren't very receptive to the "manga" style of her work, which meant that Lincy had to make some quick adjustments. She trained herself to work with a more Disney-esque style to "hide" her own style, referencing old comic books and films to learn the nuances of American pop art. As she puts it, "I drew in the manga style unconsciously, which meant that adjusting tough." Her efforts paid off, and by the time she graduated, she worked the knowledge she picked up developing stories and visual elements into both her western-style work and her personal manga-influenced style.
Following graduation, Lincy quickly returned to work on her own style. In the hopes of getting her skills noticed, she applied to Tokyopop's Rising Stars of Manga contest. While two of her efforts were rejected, her third - a story called My Angel, My Devil - ended up on the Tokyopop website as a finalist. Unfortunately, the contest did not go Lincy's way, and she did not end up in one of the published volumes of winners. Discouraged, she kept working on drawing comics and presenting her style in a way that would appeal to a western audience. At the same time, she freelanced doing art for trading card games and worked odd jobs to make money. On a whim, she also decided to put some of her work on popular auction website eBay in hopes of making a few extra dollars. It is there where her work was discovered by writer and manga enthusiast Anthony Andora. After a few e-mails and chats with each other, they began working on their own original work, with Anthony writing the script and Lincy handling the art. At first, they were thinking of applying to Rising Stars again, but since there was almost a year until the next contest at the time, they decided to work on pitching longer original works. The first, a fantasy tale called Direction of Destiny, was submitted to a few portfolio reviews, but failed to gain any traction. Deterred but not defeated, Anthony turned to a new source of inspiration: music. He discussed the idea with Lincy, and the pair began developing the futuristic manga series that would become Rhysmyth.

Rhysmyth
The idea proved to be a success. A few weeks after submitting the piece to Tokyopop, the company contacted them and said that they were interested in the idea. The story did have a few edits before the final version was worked out; the original story featured hip hop and dancing, but a Tokyopop editor suggested that they work with the concept of dance video games, such as Dance Dance Revolution. After a review by other people at the company, the project got a green light. The experience was an interesting challenge to Lincy, who is quick to credit to Anthony for being patient with her as she tried to bring the story to life. "If we had little gripes," says Lincy, "we'd work together to adjust the story and make it right." As the series went on, keeping the drawings fresh required a lot of work from Lincy, but by that point the characters took on a life on their own. "That kept it fun," says Lincy, who credits the Rhysmyth project for teaching her the ins and outs of the publishing market and how to work with editors and writers.
Around the same time, software company eFrontier enlisted Lincy's help for a completely different project: to serve as a guest artist for demonstrations of their manga-focused software suite Manga Studio. The demonstrations sent Lincy to comic conventions and shows around the country, including appearances at Macworld, Anime Expo, and San Diego Comic Con. She also created a few tutorials for users of the software. The demonstrations have been tricky at times, especially since questions and comparisons to Adobe's Photoshop software are so ubiquitous, but Lincy says that the experience alone has been well worth it - not to mention that it gives her lots of chances to try out the various software packages on the market for artists.
Although her work has brought her to the shelves of bookstores across the country, Lincy admits that as an artist, she's still trying to be flexible and experiment with other storylines and jobs outside the realm of publishing. Comics and manga are still a big part of Lincy's life, of course; she's recently returned to the story My Angel, My Devil to do more work on it and perhaps transform it into another publication. She credits her experience thus far for inspiring her to adjust how she draws sequences and tells stories, and admits that her skills with drawing backgrounds and other features have taken a leap forward with each new project she tackles. However, she has no desire to limit herself. In her own words, "I'd like to get another book out - perhaps do some work in the game industry. Anything that can give me other skills." Rhysmyth may have concluded, but this author is certain that it won't be long before the work of Lincy Chan - published or otherwise - is featured elsewhere and finds a foothold with a whole new group of fans.
---

My Angel, My Devil
ANN: Tell us about My Angel, My Devil. What is the story line like, and what inspired the character designs?
Lincy Chan: My Angel, My Devil was originally created as a general submission [to publishers], but I made it to a short story for Rising Stars of Manga 5 back in 2004. It's about a normal high school girl who has the ability to see evil sprites through a camera lens. She's protected by her guardian angel and devil from the attacks of demons. It made to the top 20 for the competition and was put aside until I decided to work on it again last year. I keep the title and characters the same, but I changed the setting to a completely different story. This time, the story will be a fantasy/sci-fi story set around the 1920's, in a world of aviation and magic. I also added in steampunk elements for the character and world designs. The story is about a group of people wgo try to invent a plane that can fly higher than the sky with the power of science and magic.
ANN: You've worked in a wide variety of artistic mediums. What do you think are the biggest differences between inking digitally and with traditional methods? What are some of the benefits and challenges of each method?
Lincy: I think the biggest difference between digital and analog is the "undo" button. Before I switched to digital inking, drawing with pen and paper would take days to finish just one page. Changes after inking were very hard to do. When inking digitally, I keep layers for different groups, like body, hair and clothes, and so on. So I can always go back to the layers I designed and make modifications instead of re-drawing the entire page again. It opens up a board range of possibilities for drawing, because you can try out different inking techniques with different layers and pick the best one. Though the organic feel with pen and paper can't be reproduced digitally - I think that is the biggest disadvantage.
ANN: Based on your experiences demoing Manga Studio, what do you think are some of the areas where new artists are especially prone to making mistakes?
Lincy: In my demoing experience, many people think Manga Studio can automatically draw whatever you like for you. It may sound weird, but many people think MS can turn a rough pencil sketch into a finished drawing. MS is art software like Photoshop and Painter; it is a medium, so you still need to draw every line. Also some new artists may too rely on the 2DLT function (a MS function that turns a photograph into black and white drawing) for every background drawing. It is pretty normal for manga artists to use a photograph for a background in Japan, but they keep it to a minimum - just the establishing shot.

Winery (commission)
ANN: How did you develop the action sequences (such as the flight scene) in My Angel, My Devil? What has inspired your rendering of action sequences?
Lincy: When I draw action sequences, I will envision the scene in side my head like a movie first. Then I will decide on the camera angle and thumbnail them on paper to make sure the action "flows" around the page. I watch and study a lot of movies, anime and manga to help me to come up with the ideas. By analyzing different scenes from a movie, it helps me a lot with storytelling and page layout.
ANN: What part of the experience surrounding Rhysmyth was most difficult for you? Did people's comments (both positive and negative) affect how you view the publishing world and how you approach drawing manga?
Lincy: The most difficult experience for me was to keep the deadline and fight the feeling of being tired all the time! (laughs) For the two years I worked on the book, I also had a part-time job and a few gigs on the side. I worked at least 12 hours per day on average without vacation. So keeping up and not getting sick in the process was probably the toughest thing I've ever had to deal with. People may think I'm crazy, but I enjoy every moment I can draw something I like.
As far as comments go, I think all comments are good because you know there are people out there reading your works, and that is what being an artist is all about—communicating your ideas to others. The positive comments always encourage and keep me going while the negative comments help me to know my weaknesses and motivate me to become better. For every drawing, I make sure to try my best so I won't feel regretful later on.
Lincy's advice to aspiring artists out there: It is a painful and lonely path, so be prepared. Make sure you really like drawing and enjoy the drawing process--and not because of the money or results. Do not draw only because of competition from others, you should be drawing with the intent of constantly improving yourself. Don't be afraid of criticism. Always observe the things and events around you because they can inspire you. And, of course, never give up!
---
Want to check out more of Lincy's work? Here's where to go:
Lincy's homepage, Pencilkiller, has samples from her portfolio, as well as copies of her earlier solo work and work with Anthony Andora. Some of her more recent stuff can be found on Deviant Art, and if you want to check out Rhysmyth, you can pick it up from Amazon here.
---
Are you an aspiring manga artist looking for some extra page views? Do you have a friend or loved one who draws extremely good original manga but needs a boost? Don't just sit there! Submit two links to your work, including one original piece (no file attachments please! File attachments will be handed over to Japanese customs and interrogated in a poorly-lit room by a chain-smoking detective with a chip on his shoulder), to evan [at] animenewsnetwork dot com, and you could be featured in a future Gallery column!
All works © Lincy Chan.
---
discuss this in the forum (6 posts)
|