News

Ghiblies 2's Yoshiyuki Momose Directs Music Video

posted on by Egan Loo
Finished product privately screened at
Studio Ghibli
with unnamed singer
---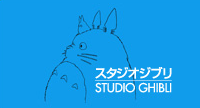 The production diary for Studio Ghibli reported on January 27 that Yoshiyuki Momose, the director and writer of the Ghiblies episode 2 short, has finished a secret music video for an unnamed singer. The music video has not been officially announced yet, but the singer attended the video's first screening at Ghibli's private theater. The diary entry noted that the music video had at least one staffer unable to stop crying, while the singer was reportedly tearing up while talking with Momose afterwards. The Ghibli production diary had revealed last August that Momose was working on a project that was "still secret" at the studio.
Momose first received notice as an animation director on Nippon Animation's The Perrine Story adaptation (1978) of Hector Malot's En Famille novel. He was recruited into Studio Ghibli to work on layout and other duties for Grave of the Fireflies (1988), the first Ghibli film by studio co-founder Isao Takahata. He has since worked on Only Yesterday, Porco Rosso, Pom Poko, Princess Mononoke, Whisper of the Heart, My Neighbors the Yamadas, and Spirited Away. Momose is also known for directing a trilogy of fanciful science fiction shorts: Portable Kuukou, Space Station No. 9, and Sora Tobu Toshi Keikaku.
Ghibli co-founder Hayao Miyazaki had worked on the acclaimed "On Your Mark" music video for the musical duo Chage and Aska. Ghibli decided to release the project as a 1995 theatrical short with the first release of Yoshifumi Kondô's Whisper of the Heart film.
Source: Nausicaa.net
---