News

Shueisha Starts Semi-Monthly Manga Mag for Grown-Ups

posted on
---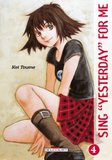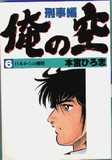 This year's 20th issue of Shueisha's Business Jump magazine is announcing on Wednesday that Shueisha will launch a new semi-monthly seinen manga magazine called Grand Jump in November. According to Shueisha, the magazine will be "for liberated adults."
Shueisha will provide more details on the new magazine on October 5 in Business Jump magazine's combined 21st/22nd issue — the last issue of the magazine. Shueisha had announced in July that it would end both Business Jump and another semi-monthly seinen magazine called Super Jump, but would launch a new semi-monthly magazine this fall.
Grand Jump will continue the following manga from Business Jump:
Ore no Sora: Keiji-Hen by Hiroshi Motomiya
Amai Seikatsu (under a new title) by Hikaru Yuzuki
Uramiya Honpo Reboot by Showshow KURIHARA
Guy ~Ishoku Byōtō 24-ji~ by Tomoaki Katō, Jiro Ando
Boku no Karada wa Two Outs by Yoshitani
Mankitsu by Haruki
Sekai ni Dai-jiman Shitai Nihon no Kaisha by Kōji Sakamoto, Kōji Koseki, Takayuki Hirasawa
Yesterday o Utatte (Sing "Yesterday" for Me) by Kei Toume
Dashi Master by Naotsugu Matsueda
The new magazine will also continue the following manga from Super Jump:
Bartender by Kenji Nagatomo
Gendai Toshi Yōkikō Reibaishi Izuna ~the spiritual medium~ by Sho Makura, Takeshi Okano
Gokujo—. by Maya Miyazaki
In addition to these continuing manga series, Grand Jump will have new manga series and projects.
[Via Manga News]
---