News

Man Arrested for Uploading Precure, One Piece via Share

posted on by Ko Ransom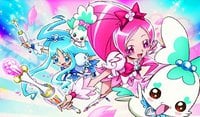 On April 26, the Fukuoka Prefectural Police division dealing with cyber crime arrested a 40-year-old male pharmacist in Tokyo under suspicion of using the Share file-sharing software to upload the 49th episode of the Heartcatch Precure! anime and the 498th episode of One Piece without the permission of the copyright holder Toei on August 11.
According to the authorities, the man had also uploaded about 22,000 files, among them anime and obscene images. During an April 5 search of the man's house, authorities seized seven computers, 26 hard drives, and approximately 900 DVDs. The man said under deposition that he had uploaded the files so that other users could download them.
---
RightStuf - Anime, Manga and More