News

Anime Midwest to Host Excel Saga's Shinichi Watanabe

posted on by Jennifer Sherman
---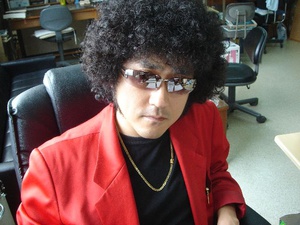 The organizers of the Anime Midwest convention announced on Monday that they will host anime director Shinichi "Nabeshin" Watanabe at the July 6-8 convention in Lisle, Illinois.
Watanabe is best known for directing anime series such as Excel Saga, The Wallflower (Yamato Nadesico Shichihenge), Puni Puni Poemy, and Nerima Daikon Brothers. He has also appeared as an exaggerated version of himself in many anime, including several of those directed by himself (most notably Excel Saga) and by others (Hayate the Combat Butler, Zettai Karen Children). Watanabe famously dresses in a style mimicking that of anime character Lupin III with his hair styled in an afro.
Watanabe previously attended Anime Central in Illinois last month.
Anime Midwest is taking place at the Wyndham Hotel & Convention Center. Other announced guests include voice actress Jamie Marchi, and voice actors Ian Sinclair and Joel McDonald.
---