News

Anime on Demand to Stream Chūnibyō Demo Koi ga Shitai! (Updated)

posted on by Andrew Osmond
Second series on AoD confirmed.
---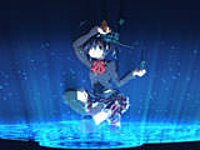 Anime on Demand has posted on its facebook page that it will stream the television adaptation of Torako's Chūnibyō Demo Koi ga Shitai! (She Has Adolescent Delusions, But I Want to Love Her!) novel.
The television anime by Kyoto Animation (KyoAni) will premiere this October.
Update - In addition, Anime on Demand has confirmed that all its Autumn simulcasts will be available free on the website with no adverts, "except one pre-roll video." However, the site also specified that this will only be the case for the Autumn season.
---
this article has been modified since it was originally posted; see change history