News

Anime Expo to Host Gundam UC Director Kazuhiro Furuhashi

posted on by Egan Loo
---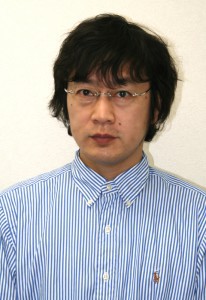 The organizers of Anime Expo announced on Tuesday that they will host Gundam UC director Kazuhiro Furuhashi as a Guest of Honor at the July 4-7 event in Los Angeles. After working as an animator, Furuhashi made his directorial debut with Ranma ½ Nettō Utagassen. His directorial credits include You're Under Arrest, Rurouni Kenshin, the first Hunter X Hunter anime, Getbackers, Zipang, Le Chevalier D'Eon, Real Drive and Amatsuki. He has been directing the Mobile Suit Gundam UC video anime project since its beginning in 2010, and the seventh and final volume is slated for next spring.

Furuhashi previously attended Anime Expo in 2003.
Previously announced guests include animation director and character designer Keigo Sasaki, voice actor Kazuhiko Inoue, screenwriter Mari Okada, character designer Noizi Ito, and visual kei musical acts Kaya and Moon Stream. Host Danny Choo, DJ RAM RIDER, cosplayer Alodia Gosiengfiao, and voice actors Eric Vale, Christopher R. Sabat, Kyle Hebert, and Johnny Yong Bosch will also attend.
---