News

Anime Expo to Host Visual Kei Artists Kaya & Moon Stream

posted on by Lynzee Loveridge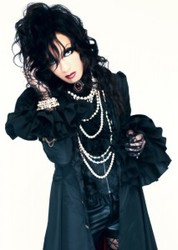 Los Angeles-based convention Anime Expo announced on Sunday that it will host visual kei musical acts Kaya and Moon Stream. Kaya will perform with Moon Stream at the event on Friday, July 5.
Kaya combines drag influences with Japan's visual kei scene to create a "show-like" performance. He debuted under the name "Hime" in 1999 as lead vocalist for Meties, and would later move on to the bands ISOAL and Rudolf Steiner. After catching the attention of former Malice Mizer guitarist Mana, Rudolf Steiner became Schwarz Stein and Hime became Kaya. Kaya started his solo career in 2004. He's previously performed at the Anime USA convention in 2009. Anime Expo began streaming a welcome message to Anime Expo attendees on Sunday.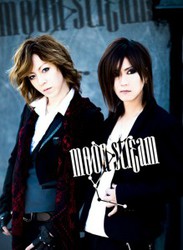 Musical duo Moon Stream is lead by vocalist Satsuki (vocals, ex RENTRER EN SOI) and Tomo (guitar, echostream). The band previously performed at Los Angeles' Pacific Media Expo last year.
Previously-announced guests include animation director and character designer Keigo Sasaki, voice actor Kazuhiko Inoue, screenwriter Mari Okada, and character designer Noizi Ito. Host Danny Choo, DJ RAM RIDER, cosplayer Alodia Gosiengfiao, and voice actors Eric Vale, Christopher R. Sabat, Kyle Hebert, and Johnny Yong Bosch will also attend.
---