News

Digital Manga: Kimagure Orange Road Kickstarter Rewards Will Begin Shipping Next Week

posted on by Karen Ressler
Company plans to begin with lower tier rewards
---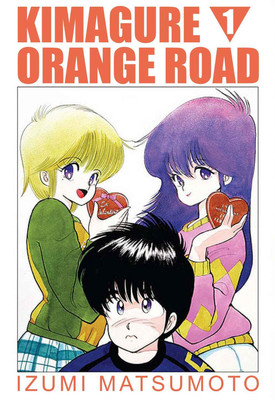 Digital Manga Publishing's Kickstarter campaign for a re-localization of Izumi Matsumoto's Kimagure Orange Road manga updated on Monday to say that Digital Manga will begin shipping out rewards next week between Wednesday and Friday. The company acknowledged that the shipping will be a slow process due to a limited staff and the company's financial situation. It will begin with lower tier rewards because they are easier to ship safely.
Digital Manga stated that it has all items except those that should have a signature. As the company announced in a November 2016 update, Matsumoto has been unable to sign shikishi boards and other backer rewards due to his medical condition.
The project was initially funded in May 2016. Digital Manga, Inc. president Hikaru Sasahara issued a statement in March apologizing for the delay on this and other Kickstarter campaigns. Sasahara promised that backers will see all rewards "slowly but steadily."
Digital Manga's other funded Kickstarter projects that have yet to ship rewards include a print release of Delico Psyche yaoi titles (funded May 2017), a localization of Osamu Tezuka's Wonder 3 and other manga (funded March 2017), and a localization of Kaworu Watashiya's Kodomo no Jikan manga (funded July 2016). While Kodomo no Jikan and Wonder 3 have not updated with a new release window, the Delico Psyche Kickstarter page updated in April to say that rewards have been delayed to December 2018.
Source: Kimagure Orange Road Kickstarter
Thanks to Nik Knighten for the news tip.
---