Chrono Gate :: The H & K United (Soko No Strain) "Sara Werec & Lottie Gelh" - 8" PVC Figures
Chrono Gate :: The H & K United (Soko No Strain) "Sara Werec & Lottie Gelh" - 8" PVC Figures
Organic Hobby, Inc in conjunction with Happinet proudly introduces its two new products for the U.S. market, Chrono Gate :: The H & K United (Soko No Strain) "Sara Werec & Lottie Gelh."
The characters "Sara Werec" & "Lottie Gelh" are based on the mecha anime series "Soko No Strain" created by Studio Fantasia. It premiered across Japan on WOWOW from November 1, 2006. A manga adaptation is being serialized in the Dragon Age magazine. The concept of the series is loosely based upon Frances Hodgson Burnett's novels, most notably A Little Princess, but also Little Lord Fauntleroy and The Secret Garden. In the distant future, the galactic Union is in a war with the mysterious Deague. The Union's strongest force is made up of mecha called Strains, operated by users called Reasoners. A little orphan girl named Sara Werec despairs that her brother Ralph, an incredible Reasoner, will be going 130 light years away to the front line, and according to general relativity, even if he survives, when he comes back home, she'll be long dead. She decides that when she grows up, she will join the war, too, just to see her brother again.
"Lottie Gelh" is a Reasoner who uses her status 'above' the common Gambee pilots to interfere when justice is needed. She has a sharp mind and a wide network of friends, the closest of which are called the Space Squadron, of whom she is Queen; she is most often seen with Jessie.
"Sara" & "Lottie" are both 8" tall PVC figures fully painted and comes in a window box.
Chrono Gate :: The H & K United (Soko No Strain) "Sara Werec" is set to be released in August with a SRP of $71.00 & "Lottie Gelh" will also be released in August with a SRP of $76.00.
Organic Hobby is one of the largest Hobby and Toys makers/manufacturers in Japan and is also very popular for its specialty in "Anime & Manga" industry. Organic Hobby, Inc (U.S Office) is introducing these and other unique products based on J-POP culture to U.S. markets and customers. All of our company's product can be found throughout our official distributors such as AAA Anime, Diamond, Double Dragon, Entertainment Earth, BBCW, Yes Anime, etc...
For more information, call Stephane at (310)575-3084.
ORGANIC HOBBY, INC.
11835 West Olympic Blvd, Suite 210E
Los Angeles, CA 90064
Ph: (310) 575-3084
Fax: (310) 575-3054
Business Hours: Monday thru Friday
9am /PT - 6pm/PT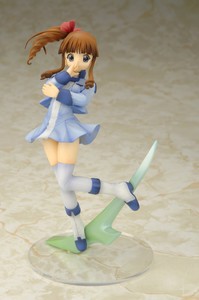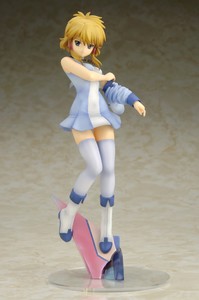 ---