Lisa Ortiz to appear at Otakon® 2011
Baltimore, MD (May 9, 2011) – Voice Actress, Producer, and Director Lisa Ortiz to appear at Otakon 2011.
Lisa Ortiz is a veteran voice actress holding a BFA in theatre from Hofstra University. She began her career as the high elf Deedlit in Record of Lodoss War and since then she has gone on to record dozens of anime, series, audio books, video games, and films as well as eventually moving behind the microphone as a Producer, Director and Adapter.
She is known in the anime world for her works as Lina Inverse in Slayers (a role she reprises in Slayers Evolution), Amy in Sonic the Hedgehog and Serenity Wheeler in YuGi-Oh. She has also appeared in a number of other anime including Pokemon, Revolutionary Girl Utena (Shiori), Magic User's Club (Nanaka), Animation Runner Kuromi (Kuromi), and One Piece (Tony Tony Chopper).

Her work has appeared in Film festivals as well as on television, and she can currently be heard as Oshawott in Pokemon Black and White and as Patina in Magical DoReMi. Otakon 2011 will be held July 29 – 31 at the Baltimore Convention Center in Baltimore, Maryland.

ABOUT OTAKON AND OTAKORP, INC.: Now entering its eighteenth year, Otakon is an annual celebration of Japanese and East Asian popular culture, and also one of the largest gatherings of fans in the United States. Otakon celebrates popular culture as a gateway to deeper understanding of Asian culture, and has grown along with the enthusiasm for anime, manga, video games, and music from the Far East. Since 1999, Otakon has been held in Baltimore, Maryland; currently, Otakon is one of Baltimore's few large, city-wide events, drawing over 29,000 individual members for three days each year (for a paid attendance of over 80,000 turnstile attendees). Otakon is a membership based convention sponsored by Otakorp, Inc., a Pennsylvania-based, 501(c)3 educational non-profit whose mission is to promote the appreciation of Asian culture, primarily through its media and entertainment. Otakorp, Inc. is directed by an all-volunteer, unpaid staff – we are run by fans, for fans.

For more information about Otakorp, Inc., see http://www.otakon.com/otakorp/index.asp


For more information and the latest news on Otakon 2011, see http://www.otakon.com/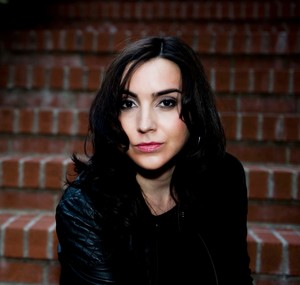 ---