×
remind me tomorrow
remind me next week
never remind me
Subscribe to the ANN Newsletter • Wake up every Sunday to a curated list of ANN's most interesting posts of the week.
read more
K-ON! invades Otakon 2011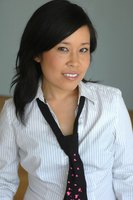 Baltimore, MD (July 13, 2011) –
K-ON!
invades
Otakon
2011!
K-ON! English voice actresses
Stephanie Sheh
(Yui),
Cristina Vee
(Mio),
Cassandra Lee
Morris (Ritsu),
Shelby Lindley
(Mugi) join
cosplayer
/singer
Karrie Shirou
for a special mini-concert featuring the Japanese songs from K-ON! season one. Join them at their first ever Otakon performance!
Best known for her voice-acting work in
Naruto
as Hinata, Bleach as Orihime, and
Eureka 7
as Eureka, Stephanie is a
voice actor
, voice director,
ADR
writer, and producer. Her credits include Mamimi in "
FLCL
" which she also produced, Mikuru in
The Melancholy of Haruhi Suzumiya
, Akira in
Lucky Star
, Guu in Hare and Guu,
Kirie
in
Girls Bravo
, to name a few. Stephanie's most recent role is Yui in the Bandai-distributed K-ON!.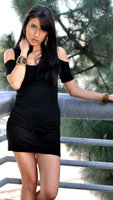 Cristina Vee is an anime and video game voice actress residing near Los Angeles, California. She has starred in anime such as
Magical Girl Lyrical Nanoha
as the titular character,
Rozen Maiden
as
Kanaria
,
The Familiar of Zero
as Louise,
AIKa
in
AIKa R-16
, and Mio Akiyama in
K
-ON. Other anime roles include parts in
Kannazuki no Miko
,
Haré + Guu
, and The
Blade of the Immortal
.

Cassandra Lee grew up playing in the concrete jungle of New York City. One of her first anime roles was also her scariest: Yubel in
Yu-Gi-Oh! GX
. Luckily, her next two roles as twins Leo and Luna for
Yu-Gi-Oh! 5D's
were much tamer. Her current role as Ritsu on K-ON! is by far her favorite. Other roles include Mayu in Kurokami, Uppi in
Slayers Revolution
, and Saki in
Durarara!!
She now lives in Los Angeles, where she gets lots of sun but not enough beach.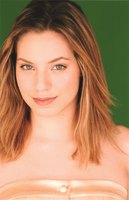 Shelby Lindley is relatively new to the world of anime, though not a stranger to
voice over
work. Born and raised in Los Angeles, she started acting professionally in theater at the age of 9. Her work in anime can be heard on the shows
Tweeny Witches
, Magical Girl Lyrical Nanoha, and K-ON. Shelby is currently working as the English voice of Tsumugi on the anime series K-ON! as well as the webseries for LIV Doll's LIV Friends as Sophie. She wishes everyone a wonderful time here at Otakon!
Otakon 2011 will be held July 29 – 31 at the Baltimore Convention Center in Baltimore, Maryland.
ABOUT OTAKON AND OTAKORP, INC.: Now entering its eighteenth year, Otakon is an annual celebration of Japanese and East Asian popular culture, and also one of the largest gatherings of fans in the United States. Otakon celebrates popular culture as a gateway to deeper understanding of Asian culture, and has grown along with the enthusiasm for anime, manga, video games, and music from the Far East. Since 1999, Otakon has been held in Baltimore, Maryland; currently, Otakon is one of Baltimore's few large, city-wide events, drawing over 29,000 individual members for three days each year (for a paid attendance of over 80,000 turnstile attendees). Otakon is a membership- based convention sponsored by Otakorp, Inc., a Pennsylvania-based, 501(c)3 educational non-profit whose mission is to promote the appreciation of Asian culture, primarily through its media and entertainment. Otakorp, Inc. is directed by an all-volunteer, unpaid staff – we are run by fans, for fans.
For more information about Otakorp, Inc., see
http://www.otakon.com/otakorp/index.asp
For more information and the latest news on Otakon 2011, see
http://www.otakon.com/
---
discuss this in the forum (5 posts)
|
this article has been modified since it was originally posted; see change history