Interest

Attack on Titan's Levi and Mikasa Turn Chibi as UFO Prizes

posted on by Bamboo Dong
Need more Attack on Titan merch? Visitors to AG Square and Sega arcades throughout Japan from December 10 until January 31 will be able to win a handful of Attack on Titan prizes, including chibi figures of Mikasa and Levi (dressed ready to clean), and tissue boxes that dispense tissues in place of Levi's scarf.
Depending on availibility, fans can nab one of 15 different A4-size clear files by trying their hand at UFO catcher games (the first 10 are shown below; the remaining five have not yet been released). And, those who register for the mobile campaign site can rack up points to get one of two soft vinyl figures of Mikasa and Levi, as well as a special figure stand.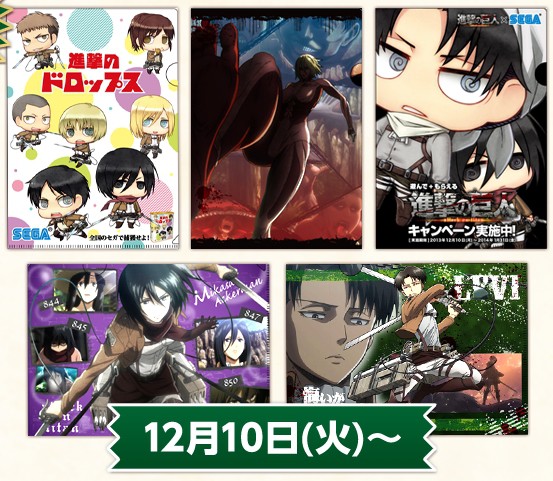 If you're really good at UFO catcher games, you can even pull out an exclusive Attack on Titan item, like biscuits, fruit drops, and tissues.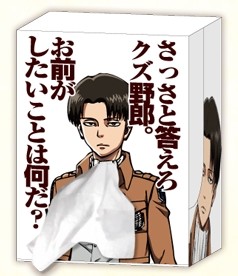 Fans who come in with receipts for at least ¥700 worth of items from Lawson or HMV can also receive one of two A5-size clear files.

In order to participate, fans must register for the mobile campaign using their smartphones.
---