Interest

Yotsuba&'s Danbo Collaborates with Japan Post for a Yu-Pack Variant

posted on by Bamboo Dong
Since 2007, Yotsuba&'s adorable cardboard robo Danbo has seen new life in several different boxes, with figure maker Revoltech reconstructing Danbo from Calbee boxes, Pepsi boxes, Amazon boxes, and more.
Now the little guy is collaborating with Yu-Pack, a domestic mail service from the Japan Post that operates all throughout Japan.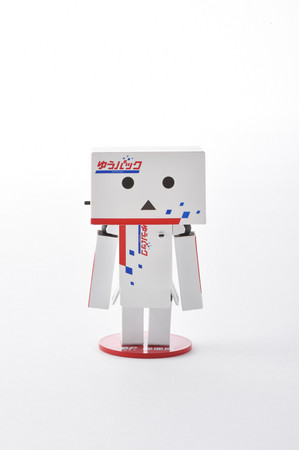 The figure will be available online from the Japan Post online store starting July 18, as well as several metropolitan post office locations. It will sell for 1,600 yen (about US$15.79).
Those who wander by the Tokyo Central Post Office between July 18-31 will even get an opportunity to get their their photo taken next to a life-size Yu-Pack Danbo.
「ゆうパックダンボー・ミニ」には台座も付いてきます!郵便局ロゴのワンポイントがいい感じ! #yu_packdanbo pic.twitter.com/1fPduAS9Vl

— ゆうパックダンボー (@yu_packdanbo) July 10, 2014
While the figure will undoubtedly make its way overseas through specialty retailers, if you're keen on adding Yu-Pack Danbo to your collection, you might want to consider asking someone in Japan to buy it for you... because then it might even show up in a matching Yu-Pack.
産まれたー! #yu_packdanbo pic.twitter.com/Rn4SbBykKZ

— ゆうパックダンボー (@yu_packdanbo) July 10, 2014
[Via Hachima Kikou]
---