News

ADV Films Removes Titles from Website (Updated)

posted on by Christopher Macdonald
---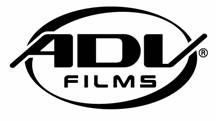 Several titles have been removed from ADV Films' website since last Monday, including any reference to them in the site's main page, store, and trailers, as well as trailers and videos on Anime Network's website. Those titles include:
5 Centimeters per Second
Devil May Cry
Gurren Lagann
Kanon
Magikano
Moonlight Mile
Project Blue Earth SOS
Pumpkin Scissors
Red Garden
Sergeant Frog
Tokyo Majin
The Wallflower
Welcome to the NHK
Xenosaga: The Animation
Notably, all mention of these titles have been removed from ADV Films' online store and trailer collection, even though listings for other titles remain on the website. Some additional titles have been removed from the online store's listings, although ADV Films or the Anime Network still hosts trailers for them online. When asked about the removal of the above titles from its website, ADV Films declined to comment. ADV Films cancelled its Tuesday night anime showings at Houston's Alamo Drafthouse West Oaks theater until further notice, after first scheduling The Wallflower and then Welcome to the N.H.K. for last Tuesday.
Update: The trailers for the above titles except 5 Centimeters per Second, Devil May Cry, and Gurren Lagann are now playable on ADVFilms.com's trailers section. However, they are still not playable on the Anime Network's website, and they are still not listed in ADVFilm.com's store. Thanks, Zalis116.
---
This article has a follow-up:
ADV Films Removes Titles from Website - Update
(2008-01-30 14:45)