News

Yamato, Darker than Black, Shugo Chara CDs in Top 10

posted on by Egan Loo
---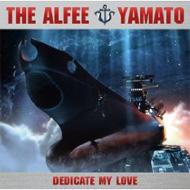 THE ALFEE's "Kono Ai o Sasagete" ("Dedicate My Love") theme song to the Space Battleship Yamato Resurrection anime film debuted at #2 on Oricon's CD singles chart for the week of December 14-20. It sold 36,805 copies. Right below is abingdon boys school's "From Dusk Till Dawn" ending theme for the Darker than Black: Ryūsei no Gemini television anime series with 22,923 copies sold. #4 was "Bravo Bravo," the latest Shugo Chara! Party! ending theme from Buono! girl group. It sold 18,086. Megumi Nakajima as the Macross Frontier character Ranka Lee rounded out the top 5 with 17,926 copies of her "CM Ranka (Sō da yo.)" single.
Yukari Tamura's "You & Me" landed at #7 with 16,169 copies. The second song on the single, "Hoshikuzu Spiral," was used in a commercial from the figure maker Good Smile Company. "Mamoritai ~White Wishes~," BoA's theme song for Bandai Namco Games' Tales of Graces role-playing game, dropped from #3 to #9 with 8,973 more copies sold.

Namie Amuro's Past < Future CD debuted at #1 on Oricon's weekly album chart with 330,742 copies. Amuro became the first real-life person to appear in a Gundam anime when the Sunrise anime studio co-produced her animated "Defend Love" music video. This music video and the earlier animated "Dr." music video are among the six videos on the DVD that is bundled with the Past < Future CD. Amuro became the first female artist to have a #1 album in Japan in her teens, 20s, and 30s.
Sources: Oricon
---
follow-up of
Tales of Graces, Sengoku Musō, My Girl Songs in Top 10