News

Singer/Songwriter Chiaki Ishikawa to Perform at Otakon

posted on
---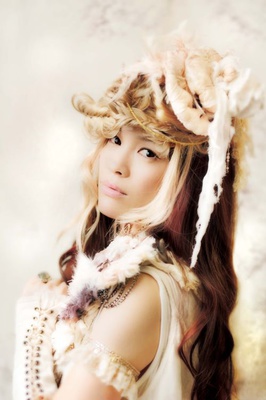 Otakon announced on Tuesday that singer and songwriter Chiaki Ishikawa will perform the opening act for Yoko Kanno's Piano Me concert on August 11. Ishikawa made her debut as part of the musical duo See-Saw with keyboardist Yuki Kajiura. Together, they performed theme songs for the .hack franchise, Mobile Suit Gundam Seed, and Mobile Suit Gundam Seed Destiny.
As a solo artist, Ishikawa has performed theme songs for Bokurano, Kamisama Dolls, Mermaid Forest, Mobile Suit Gundam 00 Second Season, and Simoun. Most recently she sang the ending theme "Sayonara tte iu" for Majestic Prince.
Ishikawa joins the following previously-announced guests: Novelist and Rurouni Kenshin creator's wife Kaoru Kurosaki, Japanese cultural writer Takamasa Sakurai, Sword Art Online designers Tetsuya Kawakami and Shingo Adachi, composer Yoko Kanno, hip-hop group Home Made Kazoku, singer T.M. Revolution, and MADHOUSE anime studio founder Masao Maruyama. The convention is also hosting voice actress Maile Flanagan and voice actor Vic Mignogna. Otakon is celebrating its 20th anniversary this year.
Otakon 2013 will be held August 9­-11 at the Baltimore Convention Center in Baltimore, Maryland.
Update: Ishikawa offers a video greeting:
---