News

Combustible's Trailer From Katsuhiro Otomo's Short Peace English-Subtitled

posted on by Emma Hanashiro
Akira manga creator/film director personally directs anime of his short story
---
The European branch of Namco Bandai Games began streaming an English-subtitled trailer for the Combustible short in Katsuhiro Otomo's Short Peace project on Friday.
Short Peace is a compilation of four short films: Otomo's Combustible, Shuhei Morita's Tsukumo (Possessions), Hiroaki Ando's Gambo, and Hajime Katoki's Buki yo Saraba (A Farewell to Weapons) with an opening by Koji Morimoto. Otomo personally directed the anime version of his Hi-no-youjin (Combustible) short with voice actress Saori Hayami as Owaka and voice actor Masakazu Morita as Matsuyoshi. Makoto Kubota scored the music.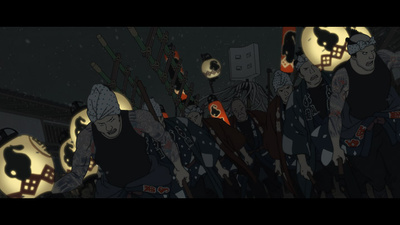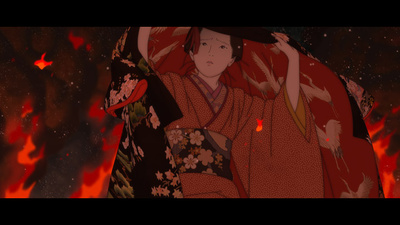 Sentai Filmworks just announced on Friday that it will offer the omnibus through select digital outlets and on bilingual Blu-ray & DVD. Eleven Arts will also screen the film in select cities in North America starting on March 3. Namco Bandai Games will release all four anime shorts, as well as the fifth part, the Ranko Tsukigime's Longest Day 2D-scrolling action game, on the PlayStation 3 in the West this spring. This version of the compilation will be exclusive to the PlayStation Network in North America and Europe.
Gōichi Suda or "Suda 51" (No More Heroes, Lollipop Chainsaw, Liberation Maiden, Killer is Dead) and Yōhei Kataoka (Tokyo Jungle) oversaw the development of the game. Suda 51 handled the game's scenario, and Kataoka directing the game and handling the game design and artwork. Daisuke Uchiyama is serving as chief producer, and Makoto Asanuma is serving as executive producer.
The anthology film opened in 25 theaters across Japan on July 20, and a home video release shipped on January 16 with the game in Japan.
Namco Bandai Games streamed the English-subtitled trailer for A Farewell to Weapons last week.
---