News

Patema Inverted Kickstarter Meets First Stretch Goal

posted on by Andrew Osmond
Goal was to create specially commissioned illustration for 'Ultimate Edition' by film's character designer.
---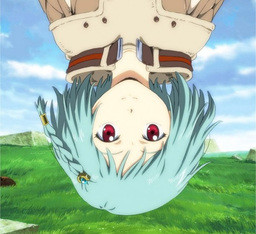 Anime Limited's Kickstarter to create an "Ultimate Edition" of the feature film Patema Inverted has now passed its first stretch goal at £25,000, to create a specially commissioned illustration by the film's original character designer, Ryusuke Chayama. (The original goal of creating an "Ultimate Edition" was hit within a few hours of the Kickstarter opening.)
As of 9 a.m on Saturday May 10, the Kickstarter had raised over £26,000 from 646 backers, with 22 days still to go.
The second stretch goal (at £40,000) would be to add the film's OST for all backers of the Kickstarter campaign. There are more details at the bottom of this page.
According to the Kickstarter page, rewards can be shipped to the UK, Republic of Ireland, France, the Netherlands, Belgium and Switzerland.
---
RightStuf - Anime, Manga and More