News

Compile Heart Unveils Gun Gun Pixies Game for PS Vita

posted on by Karen Ressler
Game stars small aliens infiltrating a woman's dormitory
---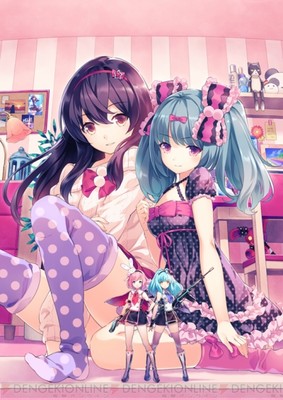 Video game news website Dengeki Online revealed Gun Gun Pixies, a new PlayStation Vita game from Compile Heart, on Tuesday.
The "gun action adventure" is set in a woman's dormitory. Two small aliens must infiltrate the dormitory in order to save their home planet from crisis. Katsuyuki Hirano designed the key visual, pictured right.
Compile Heart previously opened a teaser website for the game, but had not yet announced the title. The website's countdown will end on Tuesday, and Kadokawa's Dengeki PlayStation magazine will reveal more information on Thursday.
Points covered in the magazine will include "the boss is a girl," "hostile aliens exist," and "reward scenes." The magazine will also feature staff interviews; Dengeki Online provided the following preview quotations: "This work was born out of the desire to battle with a figurine's point of view" and "The most fun aspect of the game is that you can see a girl's private areas from a low angle."
Shade (Bullet Girls) is developing the project. D3 Publisher released the first Bullet Girls game on the PlayStation Vita in August 2014. The game spawned a sequel, Bullet Girls 2, which shipped in Japan for the PS Vita on April 21.
[Via Gematsu]
---