News

Live-Action Kūbo Ibuki Film Casts Hidetoshi Nishijima, Kuranosuke Sasaki

posted on

2018-03-06

01:32 EST by Rafael Antonio Pineda
Patlabor's Kazunori Itō, Riding Bean's Yasuo Hasegawa pen script, Gundam UC's Harutoshi Fukui plans story
---
The staff of the live-action film adaptation of Osamu Eya and Kaiji Kawaguchi's Kūbo Ibuki (Aircraft Carrier) manga revealed the film's main cast and staff members on Tuesday. Hidetoshi Nishijima (left in photographs below) will play Ryōta Akitsu (left in illustrations below), an officer who started in the Air Self-Defense Force, but is now the skipper of the titular Ibuki aircraft carrier. Kuranosuke Sasaki (right in photographs below) will play Toshiya Niinami (right in illustrations below), a Maritime Self-Defense Force officer and the executive officer of the Ibuki.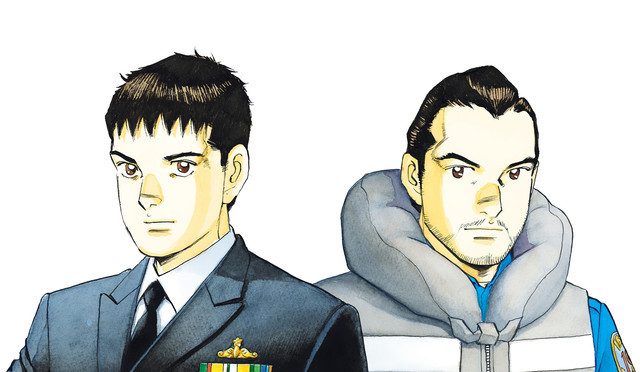 Setsurō Wakamatsu is directing the film. Kazunori Itō (Patlabor, Ghost in the Shell, .hack//SIGN) and Yasuo Hasegawa (Riding Bean, Megazone 23, Armitage III) are penning the script. Harutoshi Fukui (Mobile Suit Gundam UC, Harlock: Space Pirate, Uchū Senkan Yamato 2202: Ai no Senshi-tachi) is in charge of planning.

In the manga's story, the state of world affairs is changing at a dizzying pace. This is particularly clear in the growing military strength of countries neighboring Japan, the issue of resources on the sea floor, disaster relief, underwater transport, maintaining order on the high seas, and island defense. In response to a near-skirmish with China near the disputed Senkaku Islands, Japan builds the Ibuki aircraft carrier.
Kawaguchi launched the series in collaboration with journalist Eya in 2014, and it marks the 50th anniversary of the magazine. Shogakukan released the manga's eighth compiled book volume last November, and the ninth volume will ship on March 30. The manga won the Best General Manga award at the 63rd Shogakukan Manga Awards last month. The series' volumes have more than 3 million copies in print.
Kawaguchi ended his Zipang: Shinsō Kairyū manga in November. The manga is unrelated to his earlier time-traveling war manga Zipang, which he also drew in Kodansha's Morning magazine until 2009.
Viz Media published Kawaguchi's political manga Eagle in North America. Central Park Media released the naval anime special The Silent Service inspired by Kawaguchi's manga, and Geneon Entertainment (USA) released the Zipang television anime.
Source: Comic Natalie
---