JapanFiles Starts Pre-Order for New girugamesh Album "NOW" (USA Release)

November 2, 2009 – JapanFiles will release the band's new CD in America on January 4, 2010. The USA release will contain the same jacket art and Japanese-language booklet as the Japanese regular edition. Pre-orders begin today and all pre-orders receive free shipping.
The USA releases of girugamesh's last two albums "Girugamesh" and "MUSIC" have sold over 4,000 units combined in America. Girugamesh's full digital catalog is available at the JapanFiles Digital Music Store, and digital downloads of the new album will be available on December 16, 2009 (same day release as Japan).
Girugamesh has performed live concerts in America at JRock Revolution and Sakura-Con, and the band sold out their 2009 in-store signing session at Hot Topic in Seattle. The Hot Topic stores carry girugamesh's USA releases nationwide.
LINKS!
girugamesh Official Website - http://www.girugamesh.com
girugamesh Official MySpace - http://www.myspace.com/girugamesh
girugamesh music on JapanFiles - http://www.japanfiles.com/girugamesh
girugamesh CDs and official tour goods - http://www.japanfiles.com/store
ABOUT JAPANFILES:
Supporting Japanese artists since 2004, JapanFiles specializes in digital sales and media promotion for Japanese music, with over 400 indie and major artists reaching their USA fans - rock, pop, hip-hop, punk, and electronic. All downloads are DRM-free and only 99 cents each.
JapanFiles has sponsored Japanese artist appearances at Sakura-Con, Anime Boston, A-Kon, FanimeCon, Anime Mid-Atlantic, Pacific Media Expo, Anime Vegas, Animex (Mexico), SXSW, Slim's (San Francisco), and Knitting Factory (New York City).
JapanFiles has produced 16 USA CD releases for Japanese artists, including Morning Musume, girugamesh, LM.C, Hangry & Angry, ketchup mania, Swinging Popsicle, LiN CLOVER, Budo Grape, BESPA KUMAMERO, and three volumes of the "Fresh Cuts from Japan" compilation series.
Website: http://www.japanfiles.com
MySpace: http://www.myspace.com/japanfiles
LiveJournal: http://japanfiles.livejournal.com
JapanFiles is a division of Japanese education website YesJapan.com.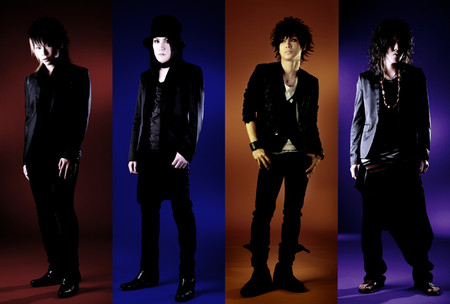 ---