Yu-Gi-Oh! Trading Card Game Shadow Specters Special Edition Available Dec. 13th
Yu-Gi-Oh! TRADING CARD GAME SHADOW SPECTERS SPECIAL EDITION
MAKES THE PERFECT HOLIDAY STOCKING STUFFER
El Segundo, CA (December 3, 2013)
– Duelists looking for a great value and a second chance to get Vampires, Noble Knights, and Monarchs from
Shadow Specters
will get that opportunity on December 13th when Konami Digital Entertainment, Inc. releases
Shadow Specters Special Edition
. Each
Shadow Specters Special Edition
comes with three booster packs of Shadow Specters and one of two Super Rare variant cards, either
Stardust Dragon
or
Tuning
.
First released in
Duelist Genesis
,
Stardust Dragon
is Yusei Fudo's main monster from the Yu-Gi-Oh! 5D's series and is one of the most popular Synchro Monsters from the 5D's era. Players will also want the spell card
Tuning
for its ability to search for a "Synchron" Tuner Monster from the Deck and put it into their own hand.
Tuning
is another favorite card of Yusei that he uses in the Yu-Gi-Oh! 5D's series to Synchro Summon all of his Synchro Monsters. First released in
Starstrike Blast
,
Tuning
supports all of the new Synchro Monsters in
Judgment of the Light
and
Shadow Specters
.
Shadow Specters Special Edition
contains a plethora of cards designed to build upon popular themes such as Vampires, Noble Knights, and even Monarchs. In addition to three packs of Shadow Specters, each Special Edition box will include a special foil card sure to make a lucky Duelist's day! Shadow Specters Special Edition box is available for $9.99 MSRP.
Duelists can tune in every Saturday morning for the all-new Yu-Gi-Oh! ZEXAL animated series and classic Yu-Gi-Oh! episodes on Vortexx on The CW in the United States. In addition, Yu-Gi-Oh! ZEXAL airs twice on Sundays on Nicktoons. In Canada, Duelists can watch episodes of Yu-Gi-Oh! ZEXAL every Friday and Saturday on YTV!
For more information on Konami or the Yu-Gi-Oh! TRADING CARD GAME, please visit
www.yugioh-card.com
or call 310-220-8630 to speak directly with a Yu-Gi-Oh! customer support team member.
About The Yu-Gi-Oh! TCG
The Yu-Gi-Oh! TRADING CARD GAME is the #1 trading card game in the world with over 25 billion cards sold. It is a game of strategy, where players create individual Decks of cards collected from Structure Decks and Booster Packs. Two players engage in a Duel while using cards that represent powerful monsters, magical Spells and surprising Traps. Duelists with well-constructed Decks, dominating monsters, solid strategy and good fortune are the victors in the Yu-Gi-Oh! TCG. Konami Digital Entertainment, Inc. is the exclusive licensee and rights holder to the Yu-Gi-Oh! TCG in North America and Latin America.
About KONAMI
KONAMI is a leading developer, publisher and manufacturer of electronic entertainment properties and traditional trading card games. KONAMI's software titles include the popular franchises Metal Gear Solid, Silent Hill, DanceDanceRevolution and Castlevania, among other top sellers. KONAMI is also the manufacturer of the wildly popular Yu-Gi-Oh! TRADING CARD GAME, which has sold more than 25 billion cards worldwide. The latest information about KONAMI can be found on the Web at
www.konami.com
. KONAMI CORPORATION is a publicly traded company based in Tokyo, Japan with subsidiaries, Konami Digital Entertainment Co., Ltd. in Tokyo, Japan, Konami Digital Entertainment, Inc. in the United States and Konami Digital Entertainment B.V. in Windsor, the United Kingdom. KONAMI CORPORATION is traded in the United States on the New York Stock Exchange under the ticker symbol KNM. Details of the products published by KONAMI can be found at
www.konami.com
.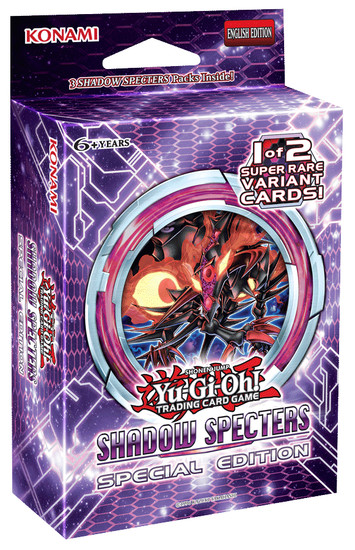 ---