The Gallery
Keiko Sakurai
by Evan Miller,
I find myself at a wedding this weekend playing the role of groomsman. As tradition dictates, I received a gift from the bride and groom. The gift was a little unusual though: a stainless steel flask for booze. I'm not sure I'll use it this weekend, but hey - if Anime Expo gets a little stressful this year, I know that I've got something to help me through the chaos. Sure, it might not be a doctor recommended way to deal with stress, but it seems to work for a lot of people. Perhaps I was just behind the curve on this one.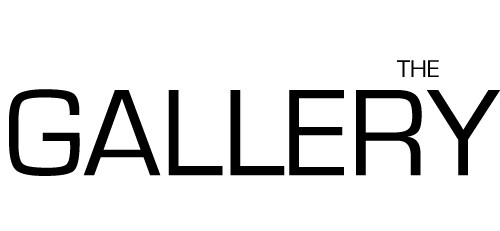 Our artist this week built her computer art skills on her own before becoming a student of Media Arts - and she got hired on to a new manga project in the process. The Gallery proudly welcomes...
---

Profile

Color: I love all colors, but I especially like orange and pink


Tools of the trade: Photoshop, Sai, Painter, watercolor, mechanical pencil
Favorite Asian pop/rock artist(s): JAM Project
While drawing, I listen to: Video game soundtracks
Guilty pleasure: baking cupcake mix
Pet Peeve: Someone who doesn't replace toilet paper when it's out on his/her turn
Favorite place to kill time in Westwood Village: Getting cookies and ice cream from Diddy Riese!!!

When I need to pull an all-nighter to finish a piece, I: drink Red Bull, listen to upbeat dance music, and take short breaks in between.

White Rabbit

 
Although the pages of this column have often told stories about artists who got their big break through competitions, portfolio reviews, and other "traditional" methods, sometimes all an artist needs to get their "big break" is to get their work into the public eye and hope that it gets noticed. Keiko Sakurai, who is better known by her handle "Cika" (pronounced "shi-ka"), was simply minding her table at FanimeCon 2008 when an editor from a new comic startup called 4th Dimension Entertainment passed her table. One year later, at the request of that same editor, she has been hired to produce the art for the first original manga for the label. Although earning a job working in a field she loves makes her happy, her attitude towards the whole experience is rather humble. "I keep thinking, 'there aren't any better artists out there?'" says Keiko, who is also splitting her time in the coming year with trying to find additional work after graduation. You can't really fault Keiko for being humble, considering the large talent pool from which she was discovered. However, if you take a quick look through her work - which encompasses detailed figure drawings just as much as small chibi renditions of characters - and you can easily see some of the reasons why she was selected.

Fish Batteries
Although Keiko grew up mainly in the United States, she was born in Japan and was living in Kobe until her family relocated to the States when she was just five years old. Her time in Japan was short, but Japan's popular anime and manga influenced Keiko early on. She became a fan of anime like Sailor Moon, Mamotte Shugogetten and Detective Conan, and followed manga anthologies for younger readers like Corocoro Comic. When her family moved to San Jose, California, Keiko was still able to see many of the same manga and anime that she was used to, thanks to family and friends that sent books and tapes to her parents. Until she was in middle school, Keiko doodled a bit and liked sketching characters on school notes and other random places. However, she didn't consider a career in art to be her goal. "It was mostly doodles - nothing out of the original," says Keiko.
That all changed in middle school, when she happened upon a drawing by Di Gi Charat creator Koge Donbo in her younger brother's manga magazine. She was drawn into the cute-yet-detailed style of the drawing, and quickly decided that she wanted to try producing such art herself. In a departure from the pencil doodles that she was used to, Keiko decided that computer graphics would be fun to try, and she began studying how to use Photoshop on her own. She also took an interest in web design, designing many personal websites to display her work. "It was tough at first, since I had to use a mouse instead of a [digital drawing] tablet," remembers Keiko, whose interests also shifted to other genres. She took an interest in freelance game artists such as Hirooki Masaki and Suzuki Yasushi, and subsequently her work took on a more "realistic" dimension in addition to the cute look she was used to. By the time she finished high school, Keiko had created numerous sites for her work and was comfortable with the idea of seeking a career in art. However, she was still uncertain about how viable a career in the arts would be. A bit unsure about which way she wanted to go, she enrolled at UCLA to give a few different disciplines a try to see where she fit best.

Giogio (fanart, Jojo's Bizzare Adventure)
When she arrived in Los Angeles, Keiko was still trying to decide between a major in the arts and pursuing a more traditional field. At first she considered Biology, but one class later she decided that Art fit her better. She settled on UCLA's Design and Media Arts program, a program dedicated to newer technologies, graphics, and video production technologies. "I didn't thing I would work on art at first," admits Keiko, adding, "my interest in art inspired me to work in design, since it can be used in so many different ways." While the work didn't involve drawing (aside from the occasional animation class), it appealed to Keiko's creative sensibilities and helped inspire other interesting projects. In 2008 as part of a course requirement, she produced a stop motion animated short called Sushi, which humorously depicts the life of a rice ball trying to find a fish topping. Keiko admits that she worried about the stereotypes that could come with a Japanese person doing a film about sushi, but the idea was too good to pass up. "Sushi is the first thing that came to mind when the project was assigned," she admits, "and since there are so many types of sushi, it seemed like it would be an interesting concept." Currently, Keiko is almost done with her coursework for the Design and Media Arts major, which means that she'll have a slightly less strenuous schedule during her senior year. However, her illustration and manga hobby has led her to an opportunity that will most likely keep her very busy during the times she's not working on schoolwork: her job as an artist for 4th Dimension.

Maenad
The job with 4th Dimension came along while Keiko was working in the FanimeCon Artist's Alley. From early on, her table was a mix of fan art and her original work, which she sold as prints and postcards. In addition to the work she produced in Photoshop, Keiko also started working with .3 millimeter mechanical pencil and watercolors as time went on. It was this combination of digital work, physical media, fan and original art that caught the attention of her future editor, who she met while they were looking at her fan art for the Guilty Gear series. "He said that he was impressed that I did the Guilty Gear chibis well, but could also work with a more adult-oriented style," says Keiko, who became part of 4th Dimension's artists corner in the Alley at FanimeCon 2009. While she can't share many details about the forthcoming manga, Keiko is already receiving compensation for her work. "I'm a little nervous about it," admits Keiko, who has never produced a sequential art piece on her own. Still, she's happy to have the opportunity and says that she could produce her own original manga in the future. It might not look like her previous work, but that comes as no surprise to Keiko, who has noted lots of changes in the work she produces now and what she drew five years ago. "I think my figure drawing has improved the most," she says, adding that her facial expressions are a world away from what they used to look like.
It's hard to tell whether Keiko will end up working in animation, design, or continue drawing manga in the future. With just one year to go before she graduates from UCLA, the artist herself admits that the range of options at the moment is mind boggling. "If I can, I'd like to continue illustrating manga," says Keiko, before quickly adding, "but media arts work would be nice as well, or a different design field." As for her illustrations, she admits that her job for 4th Dimension will also involve a lot of practice in elements that she's not as used to working on. She says that she's planning to focus on background design and sketching adult women, since many of her figure drawings until now have been of male characters or younger figures. Whatever field she ends up in, if her art and film work until now are any indication, the company or industry that she works is certain to benefit from the skills she's worked so hard to cultivate.

---


Taurus
ANN: You're currently working on your own manga for publication in North America. How does it feel to become part of the "OEL" scene? Out of the other "OEL" artists, is there any work or creator you particularly like or admire?
Keiko Sakurai: To be honest, I am rather unfamiliar with OEL manga, or even just english translated manga since I am used to reading manga in Japanese. I feel lucky to be able to contribute to this rising genre. Being fluent and familiar in both language and culture, I strongly feel that when manga (or any kind of written material) go through the process of translation, they lose a certain amount of its original language's "feeling" or "impression". With OEL I feel that the author can directly communicate with the American audience with 100% clarity, bringing them closer together than translated manga. And... I am not sure if this is OEL, but does Lackadaisy count as one?
ANN: Although you do a lot of illustrations in your spare time, your major involves more design and visual elements. How much crossover has there been between the two? Have you been able to apply any techniques from your design work to your illustrations?
Keiko: I cannot recall a time where I have done any big project for my study involving types of illustration I draw on my free time. Perhaps the only time I used illustration for class is small homework like a flipbook project or my portfolio final. I don't remember if I have learned any tricks in class that I use for drawing either. Although design and illustration seem like similar genres, they rarely combine in my studies.

Persona 3 chibi fanart
ANN: Your ability to do high quality chibi drawings as well as full body character drawings is one of the things that got the attention of 4th Dimension Entertainment. How does your approach to the illustration process differ when working either style?
Keiko: I think I approach the two types of drawings in a very similar manner. The point is to "deform" characters, just to a different degree. Of course, chibis take much less time and effort to draw since they are deformed to the extreme and simplify proportions. Full body character drawings are harder because there is this struggle between realistic and unrealistic, exaggerating or simplifying body parts while keeping proportions not too unrealistic.

ANN: You are currently working with a writer for your forthcoming manga. If you could work with any writer or creator from North America, Japan, or anywhere else, who would it be and why? How do you think your style would complement their work?
Keiko: I haven't been reading a lot of books lately so I can't name anyone recent. If I could pick seriously anyone, even if he is not here anymore, I will humbly request Philip K. Dick because I love his short stories. If not... I would love to try drawing manga based off video games. Since my style is heavily influenced by video game art, I think I will be able to express the worldview in a different medium successfully.

Mukade
ANN: We've talked a lot about your illustrations, but I'm curious: after "Sushi", what kind of video project would you like to produce in the future?
Keiko: I am considering taking the second animation class next year to create a serious, 2 to 4 minute animation. I have created a 15 second animation project for my first animation class, and I might upload it after some revisions. I don't know if I will be creating any more stop motion videos though.
---
Keiko's work can be found on her Deviant Art page here. Forthcoming announcements regarding her upcoming manga project can be found on the 4th Dimension Entertainment site here.
---
Are you an aspiring manga artist looking for some extra page views? Do you have a friend or loved one who draws extremely good original manga but needs a boost? Don't just sit there! Submit two links to your work, including one original piece (no file attachments please! File attachments will be frozen, mixed into butter, and made into sculptures at a midwestern State Fair), to evan [at] animenewsnetwork dot com, and you could be featured in a future Gallery column!
All works © Keiko Sakurai.
---
discuss this in the forum (4 posts)
|