×
remind me tomorrow
remind me next week
never remind me
Subscribe to the ANN Newsletter • Wake up every Sunday to a curated list of ANN's most interesting posts of the week.
read more
The Gallery
Grace Fong
by Evan Miller,
A quick programming note for everyone out there: in only five days, I am off to Japan again to continue working on tasks related to the other half of my job here at ANN - in other words, translating and seeing what other kinds of neat stuff we can bring to you, the readers. This column should keep running as planned, but if I'm missing next week, just assume that some kind of travel related snafu happened. If I'm still missing after that, you can probably find me in the bowels of an Okonomiyaki restaurant, scarfing down delectable dishes at an alarming rate. If that happens, please stage an intervention for me, 'kay? Thanks.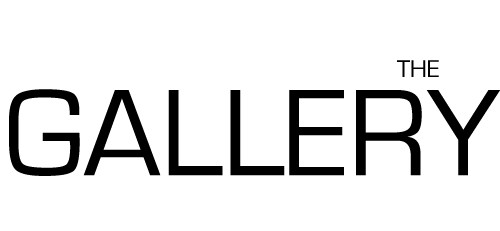 This week's artist is an ivy leaguer (gasp!) whose love of art and science have combined to create a unique approach to the field of "manga-inspired" artwork. Joining us from the East Coast, please welcome...
---

Profile

Nicknames: Gracibelle, MingYun


Color: Burgundy, Hunter Green
Tools of the trade: Pencil, Photoshop
Favorite quote: ...
While drawing, I listen to: Cobra Starship, Fall Out Boy, Mozart, Les Miserables, Latin
Guilty pleasure: Goth Clothing, Casual Gaming, Indian Food Buffets
Pet Peeve: Dirty dishes, perky morning people
If I were one of the elements, I would be: Carbon

The silliest art, science, or engineering-related project I've ever worked on: Designing "Spirit Animals" for my friends. I'm a zombie.

 

Mondigan Valentines Image
Whether you are appreciating a classical painting or paging through your favorite manga, it is hard to argue that "art" and the concepts that surround art are often associated with fantasy - the unique, the mysterious, the unexplained. As many artists who have appeared in this column have said, inspiration for a work can come from anywhere, and many times, the idea for a work are far more abstract and fantastical than something that may appear in our everyday lives. Like many of these artists, Grace Fong draws inspiration for her work from numerous sources - manga, mythology, and so forth. However, her guided principles are grounded in a philosophy that is rare among artists: a scientific one. "I think art can be all too masturbatory and self-serving," remarks Grace, who refers to AP Chemistry as one of the biggest influences on her work without a hint of irony (instead of calling it the bane of her existence). "[Art can] be obfuscated from reality, but I think that you should always keep the viewers of your work in mind." While the love of scientific concepts and what she calls a "user-friendly" approach may not conjure up visions of beautiful art, Grace makes it work - and has managed to work her artwork into a field of study where most people sacrifice their paintbrushes in exchange for lab notes and textbooks. This approach, not to mention her status as a double major at an ivy league university, may give you the impression that she has a superiority complex about art and her work. Nothing could be farther from the truth; for Grace, a "scientific" approach to art is simply what works for her. She admits that many other artists - her own friends included - might not agree with all of her beliefs related to art, but they still work together to share critiques and opinions on each other's work. Perhaps that is one of the reasons why Grace has been so embraced by her peers in the online art world, and why she continues to find time to contribute to that world in spite of a busy schedule.
Grace was born and raised in New Jersey and took to art at an early age, sketching copies of the pictures and scenery that made up her surroundings. The daughter of two prestigious professors of Microbiology, Grace was raised with love but an inherent understanding of the vital role played by the "hard" sciences in society. Although she admits that her parents could be strict, they also acknowledged their daughter's talent for drawing. "I had art lessons with a woman from New Brunswick," recalls Grace, who was regularly sent art lessons armed with a few tools and a twenty dollar bill. "I wasn't sure why my parents paid for [the lessons], but later on they told me 'every time you went into that studio with that twenty dollar bill, you looked so happy.'" That happiness was sincere, and would lead Grace to many other opportunities to study art. When she was in 7th grade, she was able to take art courses at a local college as well as begin honing her skills through the use of online galleries. Although Grace took every opportunity to draw more, her artistic activities weren't limited to just sketches and paintings. From as early as 3rd grade, she took an interest in writing stories and developing characters, many of which would end up appearing in her work from year to year. By the time she entered high school, a whole new set of challenges tested her abilities and her determination. Grace was hesitant to consider medical school when her parents pushed her to follow in their footsteps, but their influence over her interests and study habits were unmistakable. She worked hard, and eventually decided to enter the prestigious University of Pennsylvania to major in another "hard" science related field: Engineering. However, Grace could not picture herself ignoring the role that her art had played in her life. After landing at Penn, she heard about a program that the University was launching that combined elements of art, animation, and computer engineering called Digital Media Design. She admits that others struggle with the program, but for her, the logical-yet-artistic nature of the program proved to be a good fit, thus giving her a second major. It also helped get her into work beyond two-dimensional art, including animation and sculpting. In spite of all the work required by her fields of study, Grace still managed to find time for her own work, and has earned more acclaim for that work at conventions and through her online art gallery. Fittingly, Grace cites other artists online as some of her biggest influences. "Seeing what other people could accomplish inspired me to keep investing in my own work," says Grace, who ended up forging strong friendships with many of the artists she admires.

Horus
A "scientific" approach to art - especially manga - may sound like it would be difficult to picture. If you were expecting to a see a Naruto-esque character running down a gigantic representation of a DNA strand, think again. The "science" oriented nature of Grace's work lies in her approach more than it does the pieces she produces. Unlike other artists that may struggle for a new or "unique" form of representing art, Grace prefers to use concepts from history and technical designs, as well as elements and facial expressions that clearly communicate the emotions of her characters. "Art is a very technical process for me," says Grace. "I do a lot of psychoanalysis of my characters when I draw, and often I use things from history - World War I for example - as inspiration. Modern art is about doing something new, but to me, if you don't look back [on the art that has come before], you lose something." Beyond the visual qualities of her art, the other "scientific" aspect of Grace's art lies in how that art considers its audience. "A big part of engineering is about designing something in relation to how are people going to use it," says Grace, who refers to her art style as "visual problem solving" in reference to its understandable nature. "Sometimes I like to avoid calling myself an 'artist' because it feels like there's a stigma attached to the title that suggests you have to be creating something abstract. I want my work to be more user-friendly." Although Grace seeks to make her work accessible, that doesn't mean that it isn't the result of a rich design process. Influenced by Egyptian and Western Mythology, as well as AP Chemistry and other courses tailored to her academic life, Grace works themes of genetics and (by proxy) magic into her work to create art that represents themes of power struggles, the dark side of science and progress, and gender roles. As for her characters, they are almost universally human, but draw inspiration from the nature of animals. "Animals are neutral in many ways," says Grace, who says that she picked animals since they have characteristics that define them but are not necessarily represent "good" or "evil." For example, "I might base one character on a lion, and give them a prideful disposition that isn't distinctly positive or negative."
The design and drawing processes behind Grace's work also speak to her methodical background. She begins with a storyline for her character, and orients her drawing process around how to best present that storyline to the person viewing her work. "I can't doodle straight up," admits Grace. Even when she is working on a piece of fan art, Grace says that research and detail is her first concern; for the Death Note piece seen here, she read the entire series and decided that her sketch of the character Light would carry more impact to Death Note fans if he was placed against a background displaying the names of all the people whose lives he affected in the manga. "It's a message that goes from the artist to the viewer," Grace says, adding with a laugh, "and I think that's how I can sell my work at conventions even though it isn't in color!" The lack of color in Grace's sketches and sculptures haven't seemed to limit her creativity either. In describing how she first renders a character, it becomes apparent that Grace has treated each of her works as an experience she can build on. "[For sketches,] I start with a concept and then build a skeleton from thumbnails," she says. "For one particular sculpture piece I was able to design a character muscle by muscle, and that was great! You really get a good idea of where everything connects." After finishing the frame of her character, Grace follows these "connections" and adds elements like clothing, color, and background objects. However, as she works through her mental checklist of what to include, she admits that her precise nature can cause a lot of problems. "I will work on something in the background and then discover that I've overworked it," admits Grace. "Then I'll have to go over the entire piece again and rework it so it doesn't appear awkward." In her work on Animation, she works with a similar diligence, but admits that the process of making animated projects appeals to a different part of her brain: "It's a linear process. The pattern for developing a project is similar, but it appeals to my techie side a bit more."
These days, it seems a bit amazing that Grace is even able to keep up on her personal art. Currently in her senior year, she's not only finishing course work for her two majors; she's also serving as the teaching assistant for 3D Modeling, helping to instruct her peers in how to use animation software and design software like Maya. She isn't sure where she will find herself after graduation yet, but considering that she has already landed interviews with many big name companies, she's confident that her skills will be needed and put to good use when the time comes. When she does have time for her own work, she continues working on her original characters and storylines, including Mondigan, which is featured on this page. "When I came up with the story, it was a rip off of teen literature," admits Grace. The current incarnation of the story deals with themes like genetics, the concept of genes determining one's lot in life, and how neither magic nor science can solve every problem the world tosses at us. It sounds like a lot to cover, but Grace remains determined to keep her audience in the loop. "You have to think about the details people usually don't think about when you work in Engineering, and that's what I try to put in my work." While the science-focused philosophy that drives her art may appear strange to some observers, the bottom line for Grace is that the pieces she makes will always strive to reach out to those observers. As long as she continues to work as hard as she has, it is safe to assume that the people who see Grace's work will be more than happy to reach back.
---


ANN: Tell me a bit more about the Mondigan universe. What do you think the most important elements of Mondigan, and has the importance of those elements changed or shifted since you created it? What made you select the two romantically-themed pieces for submission?

Mondigan: Wrath and Pardon
Grace Fong:
When I was in middle school, my English teacher claimed there were only twelve plot lines in the world (Google says it's actually seven). No matter any number, I think he was right. Who doesn't understand loving someone they cannot have? At its core, Mondigan is a Romeo and Juliet tale: the events faced by two characters from different, antagonistic backgrounds. That's why I picked two couples' pieces. Mondigan is not the tale of the solitary hero. It's about how people deal with each other and the complexities imposed by the surrounding environment. I have as much world information as plot information (countries' mannerisms, climate changes, magical systems, political hierarchies, etc..). Probably enough to make a homebrew Dungeons and Dragons campaign. (laughs)
However, it's not all sugar and roses. Much of my "schtick" is injecting reality into fairy tales - reality, not "darkening" like American McGee's Alice. My characters endure racial prejudices, question their sexuality, and get mad when their significant others misplace their laundry. As I mentioned in my interview, I tap into the familiar and intuitive to convey my messages. My "Prince Project" re-tells Grimm and Andersen fairy tales with opposite-sex protagonists. How would a man be treated in a story already steeped in sexism?
Ironically, when I created it, Mondigan was more like bad fan-fiction, full of "Mary Stu"-ism and crossovers (Tamora Pierce x Animorphs x Sailor Moon). I was eight. World development occurred in high school. The entire magic system combines yin-yang philosophy (Religion) and acid-base reactions (AP Chemistry). Interpersonal relationships between characters took more shape during college, where I have friends who have little quirks I can draw from (for example, my friend always leans back in his chair when explaining something he is passionate about).
ANN: You mentioned how you think of yourself as a "visual problem solver" with regards to your work. Based on your experiences, what do you think are the most difficult emotions and/or moments to convey, and how would you keep a portrayal of such things from becoming too abstract?
Grace: This is a really tough question. I think my world, but feel my characters. In my head, the story plays out like a cinematic scene. However, in the cinema, you have the added dimension of movement. The limp in the solider's leg is not as heart-wrenching in a painting as it is in a movie. However, thinking like a director helps me define my characters' personalities through nuanced actions. Rather than say "he is roguish," "he smiles a little after he's beaten you at cards and then offers to buy you a drink." That tells you he smug but also what kind of smug - he's a star gambler, unafraid take money from strangers and then befriend them. Luckily, this stuff can actually be shown in a painting.
The worst is showing difference between inner and outer emotion. For example, a general goes to the battlefield. He will not show his misgivings in front of his men - but in his heart, gut, and groin, he's scared. How am I going to do it? In his right hand is his sword, but in his left, it's the kerchief his wife lovingly embroidered with his initials over their honeymoon. It's even difficult to do in writing.
ANN: Until now, your work in animation has had a very different look when compared to your 2D work. If you were to bring some of your 2D work to life as an animated work, what are some of the challenges you would anticipate, and how would you overcome them?
Grace: Learn the craft before the art. I have spent many years getting comfortable with 3D tools, which is why the look is so disparate. It was more about, "I need to show character-object interaction," so the project would be made to specifically showcase or practice character-object interaction (see "Kandagroo" short).
I foresee having too much to think about. I am ridiculously meticulous, so I know there's a great chance I'll get caught up in some detail. Deadlines and planning are the best way to combat that. It's like, "Man, I really want to fix the model of his belt buckle, but it's due in two weeks, so I really ought to be doing that entire texture map I proposed but haven't touched!"
I also run a huge risk of losing motivation. If you think drawing takes a long time, try animating. Luckily, 3D animation comes in parts, so seeing a short from start to finish gives you variety in tasks. However, it's also a very linear process, so if you get bored during one part, you still need to finish it if you want to move to the next. This is best remedied by working in groups and in stages. I head my school's SIGGRAPH chapter (a short 3D animation production group), and having a displayable product during the process motivates students to work harder.
I think this applies to many things in life. I know it does to my programming projects!
ANN: Some of the work you submitted features banners with text featured in their center, giving the work an almost "coat of arms" feel. Why does this design element appeal to you, and what made you want to start using it?

Mondigan: Requiem Holofrenes
Grace:
The text shows the influence the internet has on me. (laughs) Someone once said that my work had a very "European" feel to it. Having seen my shading-heavy style, a couple other people asked if I did tattoo designs. "Coat of Arms," "Bas-Relief," symmetry, were all just natural progressions of my interest in mythology/history and my order-loving personality (which adores checklists and diagrams).
The banner element was taken from that. It's a tattoo element which lets me add historical symbolism via writing (another example of symbolism - I use a lot of lilies, which represent death yet are ridiculously pretty). The text in "Holofrenes" is (badly written) Hebrew for "I love you." You can find out more about the story on Wikipedia. The banner symbol is also reminiscent of linen bandages, a common visual element I use (for no reason). Writing out old languages by hand, not by typing, integrates the words' meaning better into the picture. It forces a deeper engagement than simply reading, but you run the risk of confusing people who've never encountered the phrase before.
Since take such inspiration from Europe, I frequently used to get mistaken online for caucasian!
ANN: Your "scientific" approach to art is inspiring, especially considering that many aspiring manga artists in the states end up giving up art for a more "lucrative" career outside of art - often in the sciences. What advice would you offer to an artist who is seeking to strike a balance between a life in the sciences and a life in art?
Grace: Find a field which exercises both parts of your brain - 3D graphics programming did it for me, but there's also infographics, intuitive product design, web programming, biological illustration, and more. I draw a lot of people, so I like crowd simulation and accurate 3D anatomical representations. Off the top of my head, I would recommend seek undergraduate and graduate programs at University of Southern California, University of Utah, Carnegie Mellon University, Massachusetts Institute of Technology, Renssaeler Polytechnical Institute, Rochester University, Drexel University, and of course, the University of Pennsylvania. Each one has strengths and weaknesses, it's up to you to pick which kind of art-science combo suits you.
It's also pretty easy to give up and be like, "I'll go for one or the other." The thing is, that is definitely the path for a lot of people. The drop-out rate for my program is especially high - but so is our transfer-in rate. People discover, "Hey, I can't code for beans!" Or "Every time I pick up a pencil, out comes a stick figure." But other people discover, "hey, I draw but I have a real knack for making websites and want to get better at it" or "I can code, but I want to make a game with gorgeous visuals." I'm not going to say, "anyone can do both if they set their minds to it!" because it's just not true. You need to try doing both - and even more, see if you can handle both at the same time. The sciences and art are both notoriously time-intensive. So there's actually a secret third component - you need to be good at self-control and self-motivation. "I'm not going to draw this or program that because I just don't feel good today" doesn't fly in this field. When you're doing so much, you need to budget your time.
One precaution, though. If you split your time, you split your quality. I will never be as good a programmer as that guy who read twenty books on operating systems. I will never be as good an artist as that girl who participates in every ConceptArt CHOW. If you want to be the best at something, you'll probably be kicking yourself in the shins every day. However, if your strength is your fluidity, you will excel.
---
To see more of Grace's work, be sure to visit her
home page
. You can also check out her work on
Deviant Art
.
---
Are you an aspiring manga artist looking for some extra page views? Do you have a friend or loved one who draws extremely good original manga but needs a boost? Don't just sit there! Submit two links to your work, including one original piece (no file attachments please! File attachments will be sent to a deserted island populated by castaways, such as a temperamental doctor, a bald guy on a vision quest, and a chubby nerd), to evan [at] animenewsnetwork dot com, and you could be featured in a future Gallery column!
All works © Grace Fong.
---